E-Train: A 2-in-1 charger with AC outlets, allowing to charge anywhere.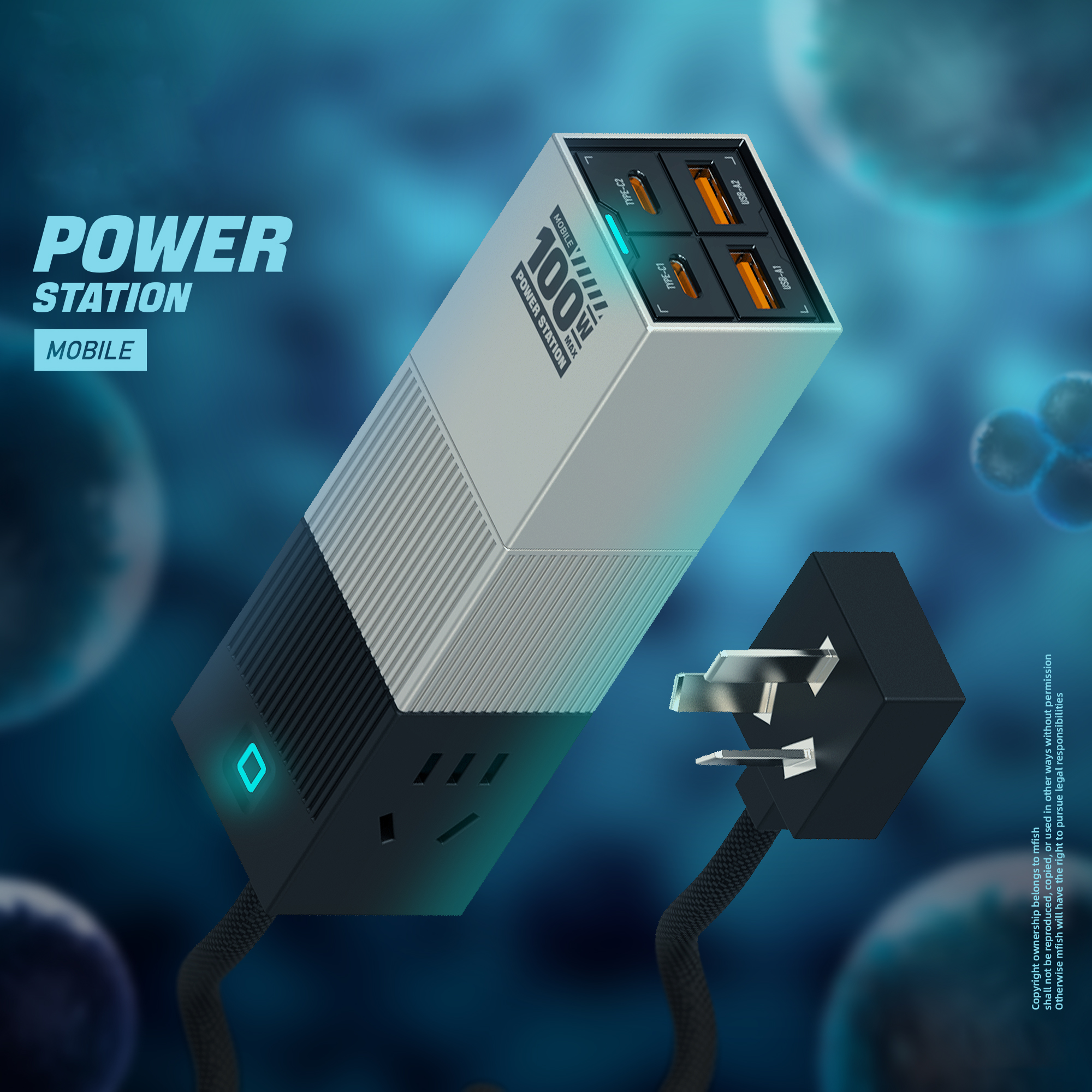 GaN-100W Fast Charge/2*USB-C+2*USB-A Ports +2*AC Outlets/Folding Plug/Multi Devices/For all appliances/Laptop/Phone/Computer/Household
Flexip, a renowned brand, has emerged as a pioneer in seamlessly combining design and utility in power strip innovation. The company firmly believes that practicality and aesthetics can coexist harmoniously, leading them to meticulously craft products that offer a flawless power experience for various settings such as homes, offices, and travel.
Flexip's latest offering, the E-Train, stands as a distinctive 2-in-1 charger that redefines convenience. Designed with two USB-A ports, two USB-C ports, and two independent AC outlets, it effortlessly caters to multiple devices, satisfying all your power requirements. Weighing just 0.45 lbs and featuring a foldable plug design, the E-Train is remarkably lightweight and compact, making it a must-have for travelers and digital nomads. Bid farewell to the hassle of searching for available power outlets or carrying multiple chargers. With the E-Train, everything you need is seamlessly integrated into one sleek and efficient device.
One of the key features of the E-Train is its utilization of GAN (Gallium Nitride) technology, enabling 100W fast charging capabilities. This cutting-edge technology ensures a lightning-fast charging experience, allowing users to power up their devices swiftly. However, the E-Train is not only a powerful charger but also a fashion accessory that seamlessly integrates into your lifestyle. Its modern and stylish design perfectly complements any environment, adding a touch of elegance to your power solutions.
Flexip's commitment to quality extends beyond functionality. With a relentless focus on design, the brand consistently delivers products that are both aesthetically pleasing and practical. The E-Train is a testament to this dedication, offering a seamless blend of form and function.
We are incredibly proud of the E-Train and the innovative charging solution it brings to the market. Visit our Kickstarter page to learn more about the E-Train and the exciting rewards we have in store for our early supporters.
Media Contact
Company Name: XSHOW innovation
Contact Person: WANG FENG
Email: Send Email
Country: HongKong
Website: kickstarter.com/projects/flexip/e-train-embark-on-a-journey-enjoy-a-variety-of-fast-charge