Eleven20 Tequila Hosted "A Night in Miami" for National Margarita Day Celebration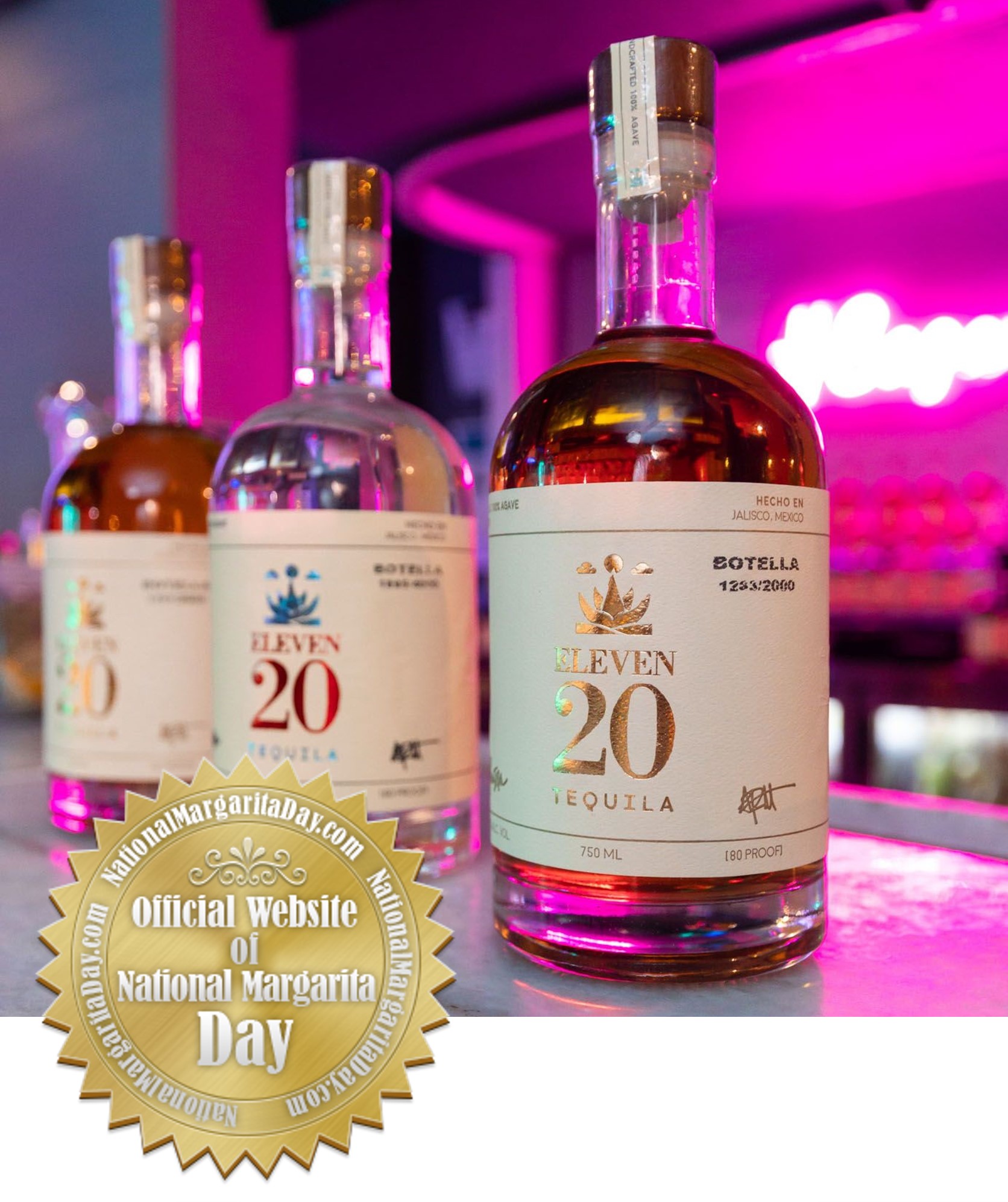 Luxury tequila brand Eleven20 Tequila showcased sustainability and exceptional taste at The Sagamore Hotel South Beach.
Eleven20 Tequila, the luxury tequila brand committed to sustainability, hosted "A Night in Miami" on National Margarita Day, February 22nd, at The Sagamore – South Beach. Guests were treated to an evening of custom signature margaritas and passed hors d'oeuvres while DJ Irie set the tone with his electrifying beats.
From Bravo's Below Deck, Bobby Giancola, Katie Glaser, Camille Lamb, Instagram, YouTube, and Twitter influencers such as Mark Pugachev, Ryan Delola, Ethan Calloway, Blake Meacham, Corrie Chase, Shaza Lauren, Owen Lindberg, Belen Cuesta, as well as Miami local media outlets New You magazine, Ocean Drive magazine, Miami Living magazine, Deco Drive, and Haute Living ,agazine were amongst the invitees.
Eleven20 Tequila takes pride in its unique blend of modern and traditional techniques, ensuring that each step of the production process brings out the best possible flavors in the final spirit. From selecting only the ripest agave plants to the slow cooking and fermentation processes, Eleven20 Tequila's attention to detail is rare in the industry. This commitment to quality and sustainability is at the heart of Eleven20 Tequila, making it the ideal choice for those who seek a unique experience that doesn't compromise on taste or principles.
"We want to showcase who our tequila is and the experience we want to curate when you drink it. It embodies the Miami experience, but there's a flavor for everyone's palette," said Alec Tesa, the founder of Eleven20 Tequila.
Members of the press joined VIPs, celebrities, and influencers at "A Night in Miami" to experience the exceptional taste and sustainability of Eleven20 Tequila for themselves.
About Eleven20 Tequila
Eleven20 Tequila is a luxury tequila brand committed to sustainability and quality. From selecting the ripest agave plants to using sustainable farming practices, Eleven20 Tequila takes pride in every step of the production process. This results in a unique tequila that is perfect for those who want a taste of luxury without compromising on their values. For more information, visit eleven20tequila.com.
For media inquiries, contact:
Laura Pucker
Media Contact
Company Name: Otter PR
Contact Person: Laura Pucker
Email: Send Email
Phone: 800-648-6854
Address:320 1st Ave N Suite 110
City: St. Petersburg
State: Florida
Country: United States
Website: OtterPR.com