"Grow a Business that Services People Even In a Recession," – Modiv Automation Founder Advises
Jose Toes, the founder of Modiv Automation, proposes a better financial strategy than investing in the latest crypto project, NFT, or company stock!
There are a lot of hype words when it comes to investing and diversifying. You hear advice from all over suggesting the cryptocurrency market, NFTs or the latest stock pick. These can work great when the market is trending but it's not, you're left with heavy losses. Modiv Automation Founder, Jose Torres, thinks that it's smart to have investments but also have businesses that service people even in a recession.
"In a recession, you want to invest in businesses that don't require a lot of capital or risk and can still generate cash. Cryptocurrency and stocks are good but in the face of recession, they are not ideal. One of the best options for generating income in a recession-prone economy is e-commerce. Amazon or Walmart are perfect examples as people will continue to shop online despite the economic downturn. With an automated Amazon or Walmart store, you own and control something that will continue as the years go by"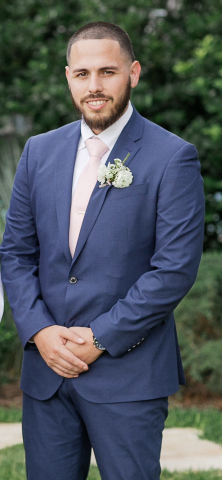 Led by Jose Torres, a seasoned entrepreneur and Amazon expert, Modiv Automation helps clients to set up automated Amazon and Walmart stores. The stores, which require little or no effort on the client's part to operate, are an incredible opportunity to establish a passive income stream. Modiv Automation handles the technical and demanding aspects of the automated Amazon and Walmart store creation and guarantees clients a $50k/month sales benchmark in less than six months or their team will work for free until they get you there.
"We have a unique approach to Amazon automation and Walmart automation based on what works, what doesn't work and what we know about the space," explained Jose Torres, Founder of Modiv Automation. "For over five years, we've been helping ambitious people like you grow their own hands-free businesses. We can help you diversify your income and have a business that you aren't stressed over depending on different market conditions."
The Modiv Automation team manages hundreds of successful private clients with plenty of positive reviews. Their system has helped them generate over $100 million in sales on Amazon and Walmart. Additionally, they are the only company that offers Walmart and Amazon dropshipping that is not against terms of service which helps keep your account safe.
About Modiv Automations
Modiv Automation is a performance-driven automation company by Jose Torres dedicated to growing eCommerce businesses for private clients. Over the years, the company has worked on personal and private accounts, helping thousands of clients from around the world grow a real business asset that will prove to be a great addition to their income portfolio.
To learn more, log on to https://www.modivautomation.com/
Media Contact
Company Name: Modiv Automation
Contact Person: Jose Torres
Email: Send Email
Country: United States
Website: https://www.modivautomations.com/