A Mesmerizing and Inspiring Guide From a Spontaneous Caregiver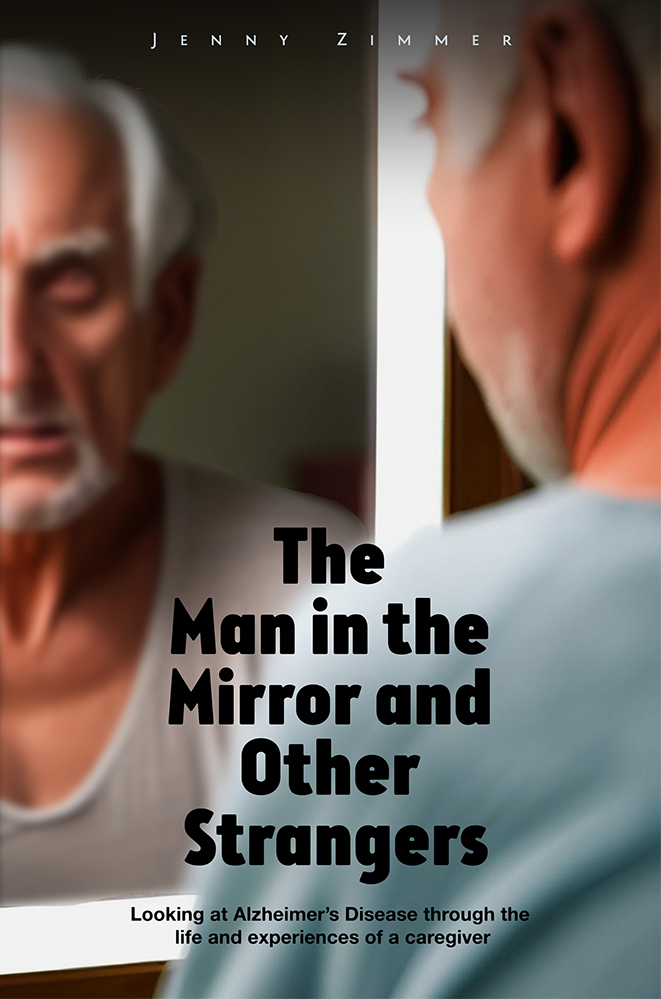 Cincinnati, Ohio – The inspirative author Jenny Zimmer has launched her third book, The Man in the Mirror and Other Strangers, a guide written by an impromptu caregiver for all the caregivers out there – both impromptu and professional.
In her latest release, The Man in the Mirror and Other Strangers, available on Amazon, Jenny narrates her journey as she had to fill the shoes of a caregiver for her husband diagnosed with Alzheimer's disease. Her struggles and first-hand experiences as she navigated through her hardships encouraged her to write a guide for all the tired, stressed out and overwhelmed caregivers, who find themselves hopelessly lost, just like her, through their journey.
The book is a personal memoir of a wife who had to go through the hardships and face the challenges of being a caregiver to her late husband. This book, besides being a guide, is also a complicated love story of a couple which is set to make the audiences tear up as the chapters progress. But most importantly, the book is written to inspire the spark of optimism in the readers, that there is going to be a beautiful sunrise after a night of grizzling storm.
Jenny Zimmer is a retired Human Resources Executive who spends most of her time doing the things she loves; writing, painting as well as playing cards, mahjong, and dominoes with her friends. She also volunteers at a local Assisted Living Memory Care facility. She believes in spreading love, which is evident in all her books. Her books A Carpet of Violets and Clover & All the Moments are Real are available on Amazon and Barnes & Noble in ebook and print.
Media Contact
Contact Person: Jenny Zimmer
Email: Send Email
Phone: 5136753633
Country: United States
Website: https://jennyzimmer.com/