Tracey Kershaw-Carter Launches Cookbook Containing Unique Recipes and Cooking Tips to Help Newbie and Expert Cooks Make the Best African-American Dishes
After a long hiatus, Tracey Kershaw-Carter is pleased to announce the release of her cookbook, Girl You Put Your Foot In That! Secrets From A Caterer's Kitchen which is loaded with hundreds of cooking recipes and tips
With the outbreak of COVID-19, there were many unfortunate consequences. The first and most unfortunate was the loss of life. There have been over six million deaths worldwide with 624 million reported cases. The second consequence was economic. In an effort to contain the virus, many countries closed their borders, isolating themselves from one another, causing trade between nations to fall drastically. Even businesses suffered temporary and complete shutdowns. Tracey Kershaw-Carter was among business owners that had to shut down permanently because of the pandemic. She had to close Tracey's Taste of Heaven Catering services which she had run for over two decades.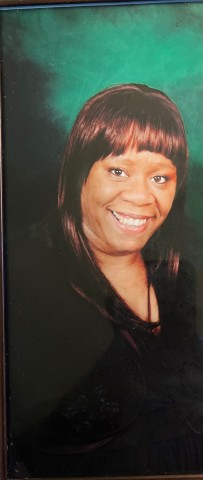 During the lockdown, Tracey Kershaw-Carter made good use of the forced hiatus by writing a cookbook on African-American dishes and recipes. Today, she is excited to announce to the public, caterers, restaurants, and moms that her cookbook, Girl You Put Your Foot In That! Secrets From A Caterer's Kitchen is complete and ready to be released. Tracey's exceptional cookbook is a resource for any kitchen, as she compiles some of the best African-American dish recipes—along with some of her most popular dishes from clients over the course of 20 years.
Some of the popular recipes in Tracey's cookbook include "ba da boom" collard greens, "Tastes like some more" Baked macaroni and cheese and "You done lost your mind" BBQ ribs. The book presents amazing recipes with a perfect blend of wit and humor. Readers will be entertained as they put their foot to whatever dish they want to prepare. Every recipe is provided with comprehensive details so that the reader is not in any doubt about how to prepare a dish.
The book will be officially launched and released on Sunday, October 29, 2022 at Plentiful Harvest Church located at 5000 N. 20th Street 19144. Dinner will be served at the event, which starts at 5pm and ends at 7pm. According to Tracey, there would be door prizes, giveaways, and microwave raffles. In addition, anyone who supports the book's launch GoFundMe campaign will receive a $5 discount on the book. To donate, please visit https://www.gofundme.com/f/help-traceystaste-of-heaven-publish-her-cookbook.
Girl You Put Your Foot In That! Secrets From A Caterer's Kitchen is available on Amazon, Barnes & Noble, and ThriftBooks.
About Tracey Kershaw-Carter
Tracey is an ordained Evangelist, private chef and business owner of Tracey's Taste of Heaven Catering, LLC. She is also a wedding cake decorator, playwright, songwriter and praise dancer. She received her training in the arts from an early age of 14 at the New Freedom Theater where she became the Director of Curriculum, a drama and movement instructor and a playwright for many of their earlier productions.
After accepting the Lord as her Lord and Savior, she knew her dream of being a star in the world was over. Tracey's goal now was not to gain an "Oscar" or a "Tony", knowing that scripture was true in asking, "What does it profit a man to gain the entire world and lose his soul?" Now, the only goal for her was heaven. She left Freedom Theater and started The Christian Acting Troupe of Actors for Christ along with Gary Johnson. There she helped write as well as perform in several of their theatrical productions. She also was the director of Laborer's Outreach Theater which was formed in the West Oak Lane Church of God, where again she wrote and directed many productions.
She is currently married to Pastor Marvin L. Carter Jr, pastor of Plentiful Harvest Church where she teaches and preaches the word of God, as well as continuing her writing and directing many original Christian productions.
For further inquiries, email [email protected].
Media Contact
Company Name: Tracey's Taste of Heaven
Contact Person: Tracey Kershaw-Carter
Email: Send Email
Phone: 215-460-4387
Country: United States
Website: http://www.amazon.com/Girl-You-Your-Foot-That/dp/B0BFV49Z5P/ref=sr_1_fkmr2_2?crid=2RBSGS2AAS22F&keywords=tracey+kershaw+carter&qid=1665791231&sprefix=tracey+ker%2Caps%2C104&sr=8-2-fkmr2