The Hollywood Book Reviews on When Hope is Your Only Option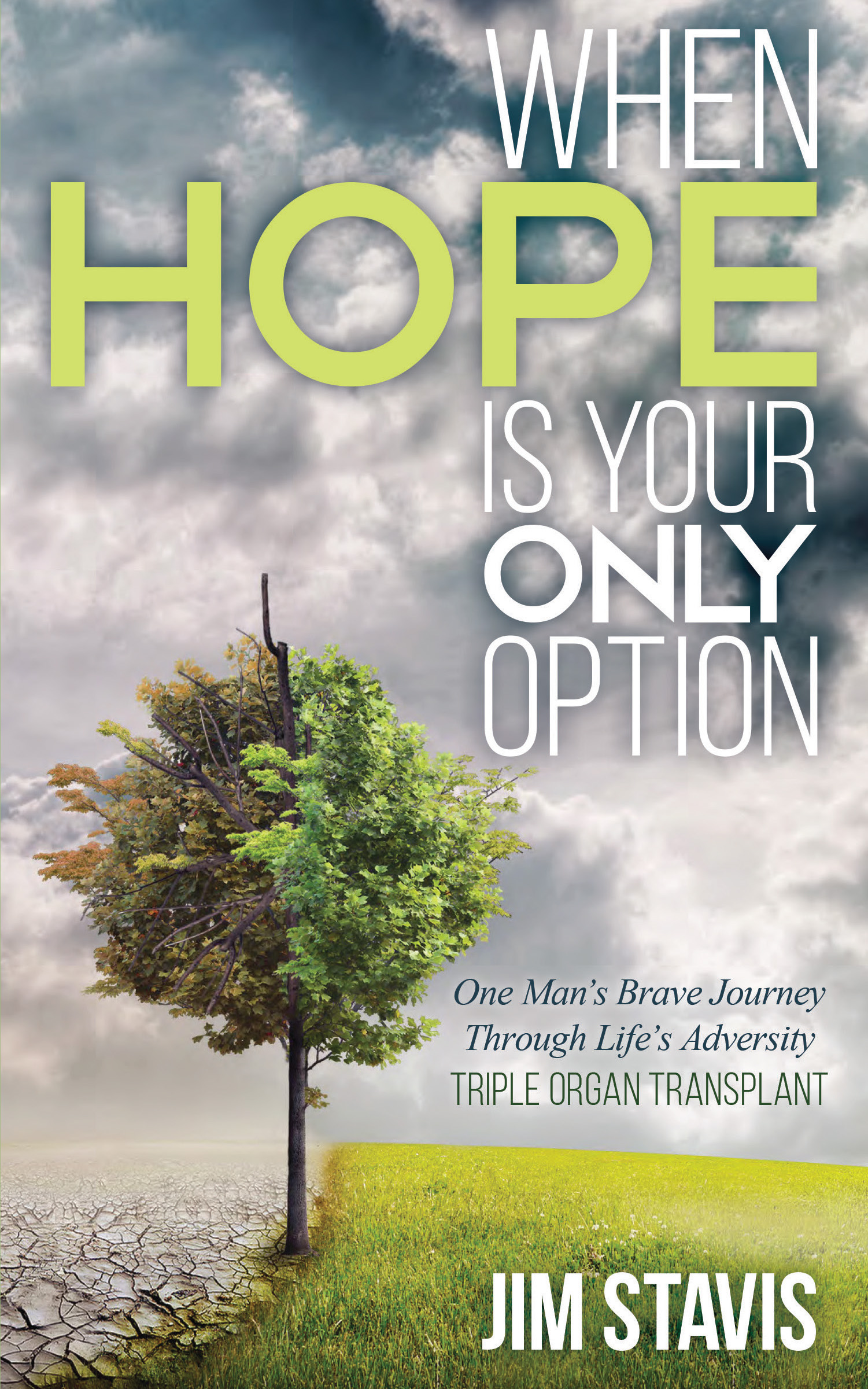 Author Jim Stavis's, When Hope Is Your Only Option: One Man's Brave Journey Through Life's Adversity is an inspiring story of faith, hope, and healing. This memoir tells the story of Stavis's experience as he frequently undergoes surgical procedures to save and extend his life. It also details his medical history, the innovative surgical transplantation he had to go through, including overcoming the complex emotions that goes along with it. The book also discusses developing medical technologies, and knowledge that surrounds his illness and how it affects the people he interacted with.
In When Hope Is Your Only Option: One Man's Brave Journey Through Life's Adversity attacks the concept from every different angle: medical, scientific, cultural and personal. The book is both inspiring and realistic, concrete in its dilemmas, and moving for the reader.
The book received favorable reviews from readers for its gripping narrative and heart-breaking medical drama. In a review from the Hollywood Book Reviews, Margie Przybylski wrote, "This book is perfect for any age confident readers. Stavis' story as well as his advice on conquering adversity is a wonderful read for people finding they struggle with day-to-day life, whether they face major health issues or not. Stavis explains after reading his book the reader will be able to create a "new normal", even in the face of adversity."
The review stated how Stavis's book becomes the voice for people who had to go through the same medical anxiety. He tells his story with zest and does not hold back about his past and genuinely offers an honest feeling about his journey. He deftly guides his readers through the process and hopes to inspire others.
"Feels like Stavis is an old friend – with some great advice to share. I loved reading his book and found many lessons apply to my own life. As a mom of two kids, the days get away from me easily and I find myself overwhelmed by the small stuff – Stavis' perspective provides hope for readers in any stage in life, regardless of what their problems may be," Przybylski writes.
When Hope Is Your Only Option: One Man's Brave Journey Through Life's Adversity is a raw, intimate exploration of the author's painful medical journey. "Even when his life sentence seems dire – Stavis' positive mindset allows him to lead his life and enjoy it. When Stavis came across hardship in his life he didn't ask himself "why me?" Instead, he realized the real question is "why not me?" He explains in chapter 7 that we need hardship in life in order to grow, we need to fail before we succeed – the only way to accomplish greatness is to struggle," wrote Margie Przybylski from the Hollywood Reviews.
This was a pretty eye-opening passage for me as struggling and failing are extremely uncomfortable for me! However, after a quick thought, I realized that Stavis is right and it is easy to see how right he is just by looking at your own life. After reading this I found myself inspired to try something new, and not worry so much about being perfect right away." It is indeed a story of self-discovery and resilience.
Available in all major online book stores:
Kindle: https://amzn.to/3KGYJbL
Paperback: https://amzn.to/34pazb8
To know more, visit:
https://whenhopeisyouronlyoption.com/
Read the full Hollywood Book Review here: https://www.hollywoodbookreviews.com/when-hope-is-your-only-option/
Media Contact
Company Name: URLink Marketing | URLink Print and Media
Contact Person: Philip Ong
Email: Send Email
Phone: 7085434261
Address:11506 South Natchez Ave.
City: Worth
State: Illinois
Country: United States
Website: www.urlinkpublishing.com/