Robbie Anne Belmis To Donate The Proceeds of The Dreamers Light to Charity for Kids
Poet and dreamer, Robbie Anne Belmis, releases "The Dreamers Light," a collection of emotional poems about love and heartbreak with proceeds going to charity works to help kids
Robbie Anne Belmis is taking her helping needy children to another level as she releases a new book titled The Dreamers Light, with proceeds from the sales of the poetry collection donated to charity to help kids. The Dreamers Light is a poetry book containing captivating pieces that will provoke the thought of readers, as Robbie "expresses all the things left unsaid, the words her heart whispered, and the internal screams of pain."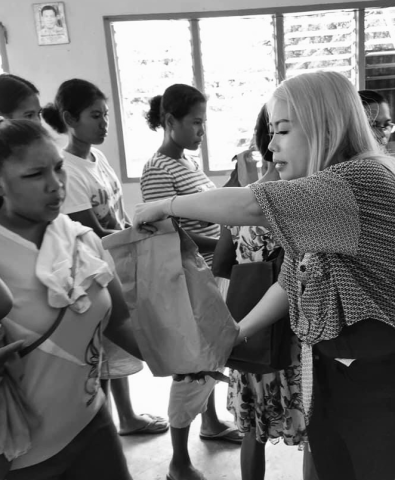 Poetry is a form of art used by creatives to express their opinions about different subjects and Robbie Anne Belmis has undoubtedly shown her mastery of the art, as she substantiates this claim with the release of The Dreamers Light. The release of the book is particularly phenomenal as Robbie aims to show readers the relationship between sadness and pain, letting her emotions bleed to enable her to cope with her unspoken words and truths.
Robbie Anne Belmis is known for her philanthropy and passion for causes relating to kids, with several involvements in a lot of charity and volunteer work. She aims to utilize the release of The Dreamers Light as a fundraiser for deprived kids and the needy. The goal is to raise funds for health kits, educational materials, toys, clothing, and other similar items as readers enjoy a blend of lyrical prose, captivating imagery, and raw emotion in The Dreamers Light.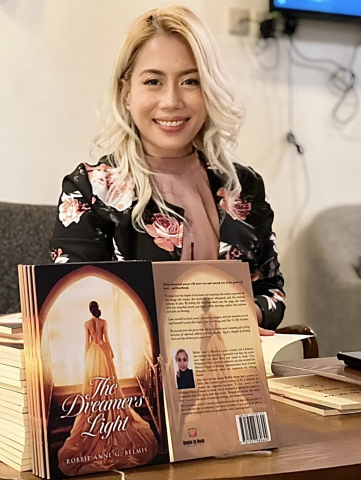 For further information about The Dreamers Light and other works from Robbie Anne G. Belmis as she uses her writing skills to inspire people, visit – http://robbiechasingdreams.com. Robbie can also be found across social media, including Facebook and Twitter.
About Robbie Anne G. Belmis
Robbie Anne G. Belmis is a poet, writer, and dreamer who believes that poetry is a powerful tool that can move one's heart and mind. Born and raised in Iloilo City, Philippines, Robbie is a nurse by profession and she received her Master's Degree in Nursing Administration from Central Philippine University where her inspiration for writing started. She aims to express her unspoken emotions through poetry while giving her readers a masterpiece that will surely melt their hearts.
Media Contact
Company Name: Robbie Anne G. Belmis
Contact Person: Media Relations
Email: Send Email
Phone: +966508188140
Country: Saudi Arabia
Website: http://robbiechasingdreams.com