Closers.io Announces the Hiring of 3,000 New Sales Reps in Addition to the Growing 10K+ to Have Already Been Trained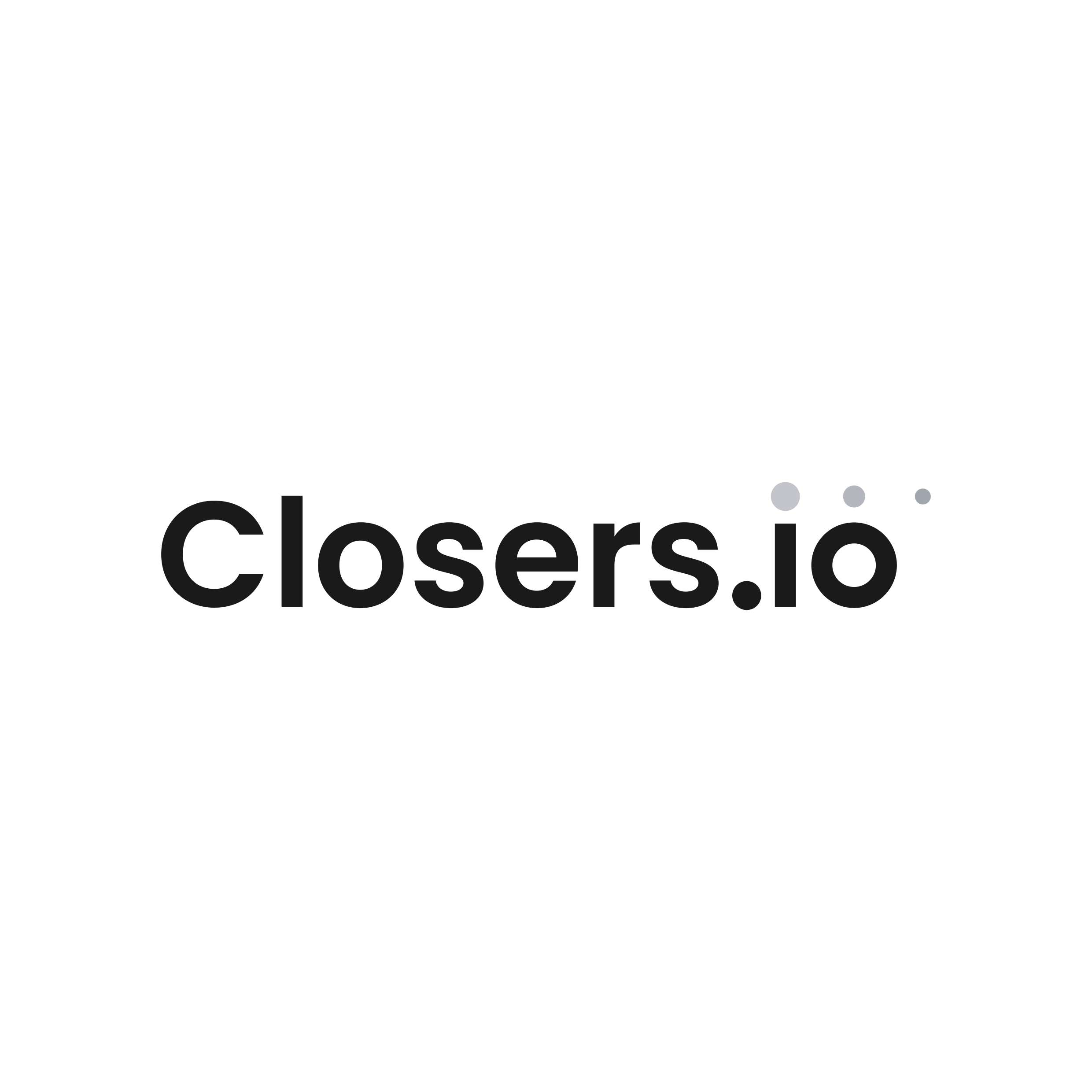 Closers.io and CEO Cole Gordon continues to prime B2B sales teams for entrepreneurial clients
The CEO of Closers.io, Cole Gordon, is pleased to announce the company's continued exponential growth with the addition of another 3,000 sales professionals fully trained, joining the likes of over 10,000+ and counting.
Closers.io specializes in helping entrepreneurs and business owners build, train and scale their remote high-ticket sales teams. The company maintains the largest distribution network of sales representatives in the industry, garnering over 2,000 monthly applications from sales professionals.
"We do not outsource talent, but rather help companies build internal sales teams that essentially run themselves," stated Gordon. "Let's face it, the last thing any entrepreneur wants is for an outsourced sales team to leave the company. That's why we help them recruit, hire and train Top 1% sales reps instead."
At Closers.io, the company vets and trains top-graded sales recruits while consulting with entrepreneurs to help them build high-performing sales teams. Additionally, the company also can train current sales representatives on internal sales teams and offer business owners experienced and fully-trained representatives to add to their teams as well.
The company recruits and trains both setters and closers in their unique, ethical selling framework, to offer predictability, consistency and eventually, success for any client's business.
Clients receive education in proven sales techniques to get them off the phones so they can step into a leadership-driven position. Closers.io only recruits and hires top-tier talent and results have found that clients are being spared at least one 'lost' deal each week within the first 1-2 months of newly-trained reps being on the job.
For more information about Closers.io and to join its network of over 400+ high ticket sales teams, please visit https://go.closers.io/sta-application
About Cole Gordon
Cole Gordon is the CEO of Closers.io, the leading sales and marketing education and training company that fulfills companies' needs for talented sales teams. Gordon is an 8-figure entrepreneur, investor, and sales trainer who has sold over $10 million worth of online coaching, consulting, and agency services.
For more information about Gordon, please visit https://www.instagram.com/colethomasgordon/ and for more about Closers.io, visit https://closers.io/
Media Contact
Company Name: Closers.io
Contact Person: Cole Gordon
Email: Send Email
Country: United States
Website: https://closers.io/