American Comfort Experts Helps Homeowners in Need of Emergency Heating Services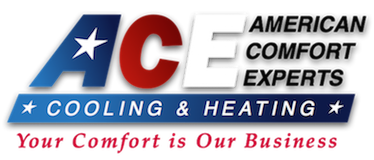 Houston,TX – With 24-hour A/C & heating repair, consumers can stay warm this winter even if their heating system fails.
American Comfort Experts, a leader in home heating and cooling solutions, is working hard this year to provide consumers with access to emergency repair service if their heating system fails them this winter. The company has a much needed 24-hour service, which allows them to provide outstanding services throughout the year to those who need it the most.
With 24-hour A/C & heating repair, American Comfort Experts can help many residential property owners to get help right away when they have a system failure, rather than waiting days for an available appointment. It is often the case that the most significant repair needs occur when temperatures drop to their lowest levels in the middle of the winter months. This is when it becomes dangerous for property owners to be without heat, especially when they have a family to care for. By providing access to emergency services, the company aims to make it less risky for those families facing a problem with their heating system.
Quality Service at a Competitive Price
With their 24-hour service, American Comfort Experts wants to make sure their clients and loyal customers know that the quality of their workmanship on every call will remain unchanged. They will still receive high-quality service for all their needs, even when they call for emergency services.
More so, the company plans to continue to offer competitive rates for its services. The service does not include any after hours or weekend charges, even when you call during those times. That enables people who need help right away to be able to afford the service without having to worry about not having access to the level of care they need.
Fast Response Times for Top Providers
American Comfort Experts is always dedicated to providing its clients with exceptional service. "The 24-hour heater repair service that we offer is meant to help keep people warm this winter, but it still ensures our clients are going to have a highly experienced and trained technician in their home. We are committed to ensuring you can get fast and reliable service without having to choose an inferior provider who may put your home at risk," says Doug Smith, owner of American Comfort Experts.
The company's technicians are highly trained in most makes and models of furnaces and other heating systems. They will come ready with as many components and parts as necessary to make the repair quickly and will work to prioritize services to those who need them the most. With 24-hour heating service, consumers can ensure their family remains comfortable even on the worst nights of the year. It is fast and easy to request service from the company, too, no matter what time it is. The responsive customer service team is always available to answer questions and get the system up and running again in no time.
About American Comfort Systems
American Comfort Experts is a locally owned and operated company that offers highly experienced technicians to handle all types of A/C system replacement and other needs. The company uses only background-checked technicians and is fully licensed, bonded, and insured. They also provide their customers with a free, in-home consultation that allows for the pinpointing of more serious problems that could warrant replacing the air conditioner. For homeowners who are looking for a reliable solution for heater repair, visit https://www.americancomfortexperts.com/24-hour-heater-repair/ for more information and guidance.
Media Contact
Company Name: American Comfort Experts
Contact Person: Doug Smith
Email: Send Email
Phone: (281) 256-3433
Address:19518 Cypress Church Rd #312
City: Cypress
State: TX 77433
Country: United States
Website: https://americancomfortexperts.com