The Social at Savannah Spotlights The Arbors, Its Specially-Designed and Fully-Equipped Memory Care Community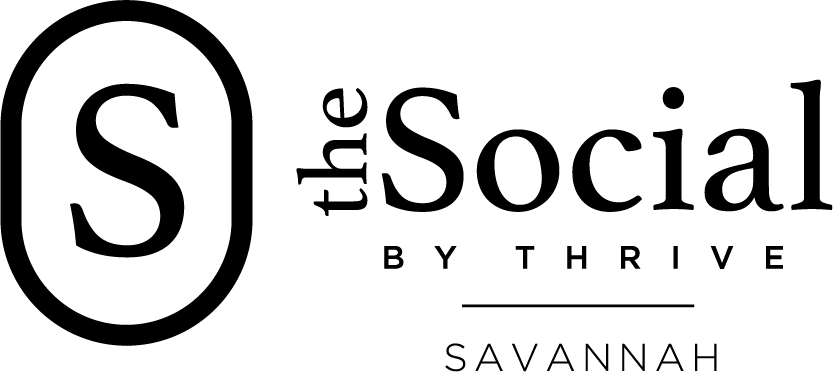 The Savannah, Georgia-based senior living community is proud to highlight the amenities of its premier living environment for people with changing cognitive abilities.
Savannah, Georgia – September 16, 2022 – One of the toughest moments in life is being confronted with the fact that a loved one has lost some of their cognitive abilities and can no longer live without professional assistance. In that moment, the urgency and logistics of providing proper care for them become strikingly apparent. It is with this thought in mind that Savannah, Georgia-based senior living community The Social at Savannah wishes to spotlight The Arbors, its memory care community designed particularly for the care of residents with dementia and Alzheimers.
Life at The Arbors
The Arbors was built following a small-house model senior living concept, and specifically designed to maximize the residents' feeling of freedom and power to make their own living choices. The community's unique floor plan groups residents together in pod-like areas, with each pod having its own living room and communal dining area, making it easier for residents to familiarize themselves with the space. When a change of scenery is needed, residents can easily access a spacious, beautifully-landscaped courtyard to enjoy the fresh air with new and familiar faces. This living style has been shown to offer a higher sense of dignity for residents, as well as closer relationships with caregivers, and a longer life expectancy. The Arbors is a specialized, yet intimate home for seniors with cognitive issues that provides a safe and secure environment with comfortable studio apartments, and common dining and gathering space, along with spacious patios overlooking a lush courtyard. All residents benefit from both focused care and a relaxed atmosphere.
Amenities at The Arbors
After an initial assessment with our Health and Wellness Director in consultation with their personal physician, residents at The Arbors receive the highest quality care, including ongoing assessments to evaluate and optimize care and development, medication management and administration, and on-site Genesis Rehabilitation for physical, occupational, and speech therapy. Residents also receive assistance with daily grooming, as well as top safety amenities, including bathrooms equipped with assistance bars and a community-wide emergency response and alert system. Concerning comfort, all residents at The Arbors have access to a private dining room that provides three nutritious and delicious meals a day integrating each individual's special dietary considerations. The Arbors also features a host of planned social, recreational, cultural, spiritual, fitness, and educational activities.
Certified Care at The Arbors
Finally, each member of the memory care team at The Arbors is NIDE (National Institute of Dementia Education) certified, and has received professional training designed to ensure that care and support for each individual resident will be of the highest caliber and encourages self-dignity every step of the way. Aside from guaranteeing top-notch care, this enables the fostering of meaningful relationships between caregivers and residents, regardless of their capabilities. The governing philosophy of both The Social at Savannah generally and The Arbors in particular is one of deep knowing, meaning that team members want to learn even the smallest details of every resident's story, and to play a significant role in that story for the entire duration of their stay at the memory care community.
Anyone curious to learn more about The Social at Savannah and its premier living environment for people with changing cognitive abilities is invited to visit the senior living community's official website.
About The Social at Savannah:
Located in Savannah, Georgia, The Social at Savannah is a senior living community with over a twenty-year history of offering independent living, assisted living, and memory care.
Team members of The Social at Savannah work hard to cultivate deep and lasting relationships with residents, as people first and foremost. Team members focus on learning about the lives of their residents—what they did for a living, if they were married, what their spouses were like, how many children they have, what they like to do for fun, what they like to eat, etc.—in order to create the perfect customized living experience. Team members are acutely aware that The Social at Savannah is not just a community for seniors, it's their home.
Some of the benefits residents of The Social at Savannah enjoy include socialization, chef-prepared meals, activities, transportation to and from appointments, safety and security, and fulfilling friendships. For those residents in need of assisted living, the community offers support with the activities of daily living. For those residents in need of memory care, the community's team members are all NIDE (National Institute for Dementia Education) certified.
One of the primary missions of The Social at Savannah is to change the outdated stigma some seniors associate with senior living from "I have to move into a senior living community" to "I want to move into a senior living community!" The organization is firmly convinced that the sunset years of its residents' lives can truly be their best years.
Media Contact
Company Name: The Social at Savannah
Email: Send Email
Phone: 912-927-0500
Country: United States
Website: https://thesocialsl.com/savannah/