Ovios Home Launches Ovios Ergonomic Plush Office Chair for Girls
Ovios Home has launched the Ovios ergonomic plush office chair for girls, in a bid to support working women. Learn more about it!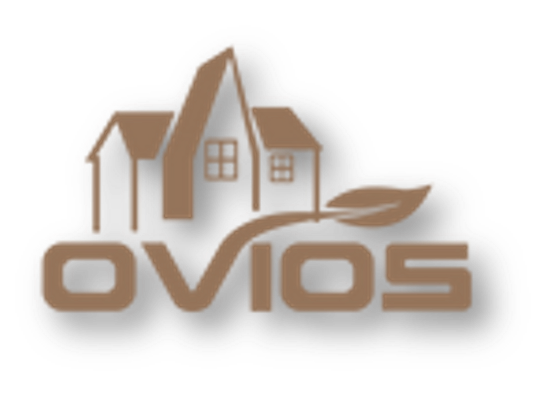 Ovios Home, a company that specializes in outdoor patio furniture, has just announced the launch of its latest product: the Ovios Ergonomic Plush Office Chair for Girls. This chair is designed to add a touch of femininity to any home office with its soft pink hue. The chair is also ergonomically designed to provide comfort and support for extended hours of work. So if you are looking for a way to customize the décor in your office, be sure to check out the new Ergonomic Plush Office Chair for Girls by Ovios Home.
The chair has is comfortable, and multi-purpose. It has been designed with soft velvet fabric and a thick seat to make it breathable. You can use it as both a vanity chair and an office chair!
The Ovios ergonomic plush office chair for girls can take up to 250lbs of weight, thanks to its sturdy design. It has a mid-high back to give a comfortable experience, and sturdy, angular armrests to provide extra support to your forearms while you work. The seat height can be adjusted to a maximum height of 37.79 inches, making it suitable for a girl boss. The cute desk chairs for girls has a swivel capacity for efficient 360-degree mobility, a golden base, and hooded castor wheels.
Ovios Home is committed to supporting female leadership, and with the launch of its new Ovios Ergonomic office chair or Plush Office Chair for Girls, it is doing just that. This chair has been designed specifically for young females, with ergonomic features that make it perfect for both work and play. The plush fabric and comfortable design make it perfect for long hours in front of a computer or desk, while the soft color and practical design will keep young working women comfortable all day long. With the launch of this new chair, Ovios Home is helping to ensure that young girls have all the tools they need to succeed in today's world.
About Ovios Home
Ovios Home is a professional outdoor furniture manufacturer in the US. Our production is based on extensive research and development on the types of living room, office, and leisure outdoor furniture that people need with the changing times. We have been in business for 12 years now, and the core value driving our production is innovation.
Our total production area spans over 130,000 square meters, having 13 standard-production, modern workshops that have an annual average output of 150,000 furniture sets. Ovios has 7 warehouses in the US, having a storage capacity of 850,000 square feet, where we stock more than 7,000 furniture units every day to ensure we are able to make timely deliveries to clients.
Media Contact
Company Name: Ovios Home
Contact Person: Media Relations
Email: Send Email
Phone: 9494693923
Country: United States
Website: https://www.ovios-home.com/