From a petition for change to a movement, PupTax aims to put a stop to backyard breeders.
PupTax is a proposed, enforceable regulation to end the backyard breeding epidemic by taxing ads of pets for sale.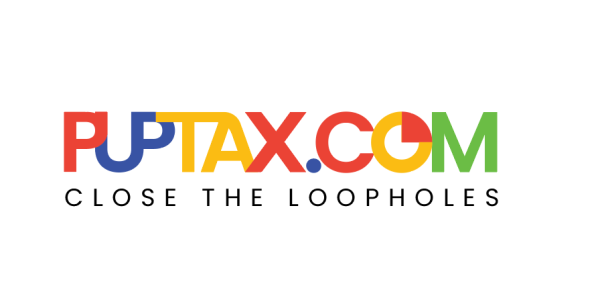 In a recent study, about 15 million unchecked backyard breeder ads are posted on different sites and publications every year. This excessive and unlawful supply means too many pets end up crowding animal shelters, ultimately leading to euthanasia. LA Pets Alive has launched a petition proposing a "Pets For Sale" advertising tax that requires a paid tax and in-depth registration prior to any website or publication accepting a "Pet For Sale" ad.
The proposed solution is intended to hold backyard breeders, websites, and publications that support them accountable. No ad may be lawfully published before the payment of tax, full registration, and issued permit. Taxing all ads for pets for sale with transparent registration will become mandatory. Registration will assist in compliance with existing regulations by requiring identification, disclosure, source and verified location of animals for sale. With substantial fines and penalties for accepting untaxed and unregistered ads, compliance by legitimate websites and publications is certain. Another benefit of registration is that it would grant full permission for inspections by animal control, zoning or law enforcement.
Without paid taxes, registration fees, and verifiable permits, websites and publications would not be permitted to accept pets for sale advertisements.
With severe punitive fines, websites and publications will be discouraged from running untaxed and unpermitted ads. Additionally, private enforcement may be used.
John Ross, Director of LA Pets Alive, Inc., a non-profit animal welfare organization behind this petition, said "This movement started with a simple question, would backyard breeders pay taxes and finish a thorough registration that included submitting identification, verifiable location, proof of veterinary and health information? They probably won't as they are well known to ignore most regulations, not pay taxes, and only deal in cash."
We will involve animal welfare professionals, attorneys, and lawmakers at the local, state, and federal levels, making the whole process transparent. Unlawful breeders will not be able to properly comply, thus forfeiting the ability to advertise, to the benefit of pets in the long run."
The petition is the initial stage of the process, working towards passing a law that is enforceable. While explaining the solution, John Ross shared: "With no tax and registration, there are no ads. No ads means no sales, which means no profits, which will ultimately reduce or eliminate backyard breeding forever."
To learn more, visit: https://puptax.com
To sign the petition, visit: https://chng.it/vpg6jhRv
Media Contact
Company Name: LA Pets Alive, Inc
Contact Person: John Ross
Email: Send Email
Phone: (833)772-2632
City: Tarzana
State: CA
Country: United States
Website: puptax.com