Shontel Greene Releases Her New Book – Mastermind: Born a Statistic, Determined to Die a Winner… 12 Years Later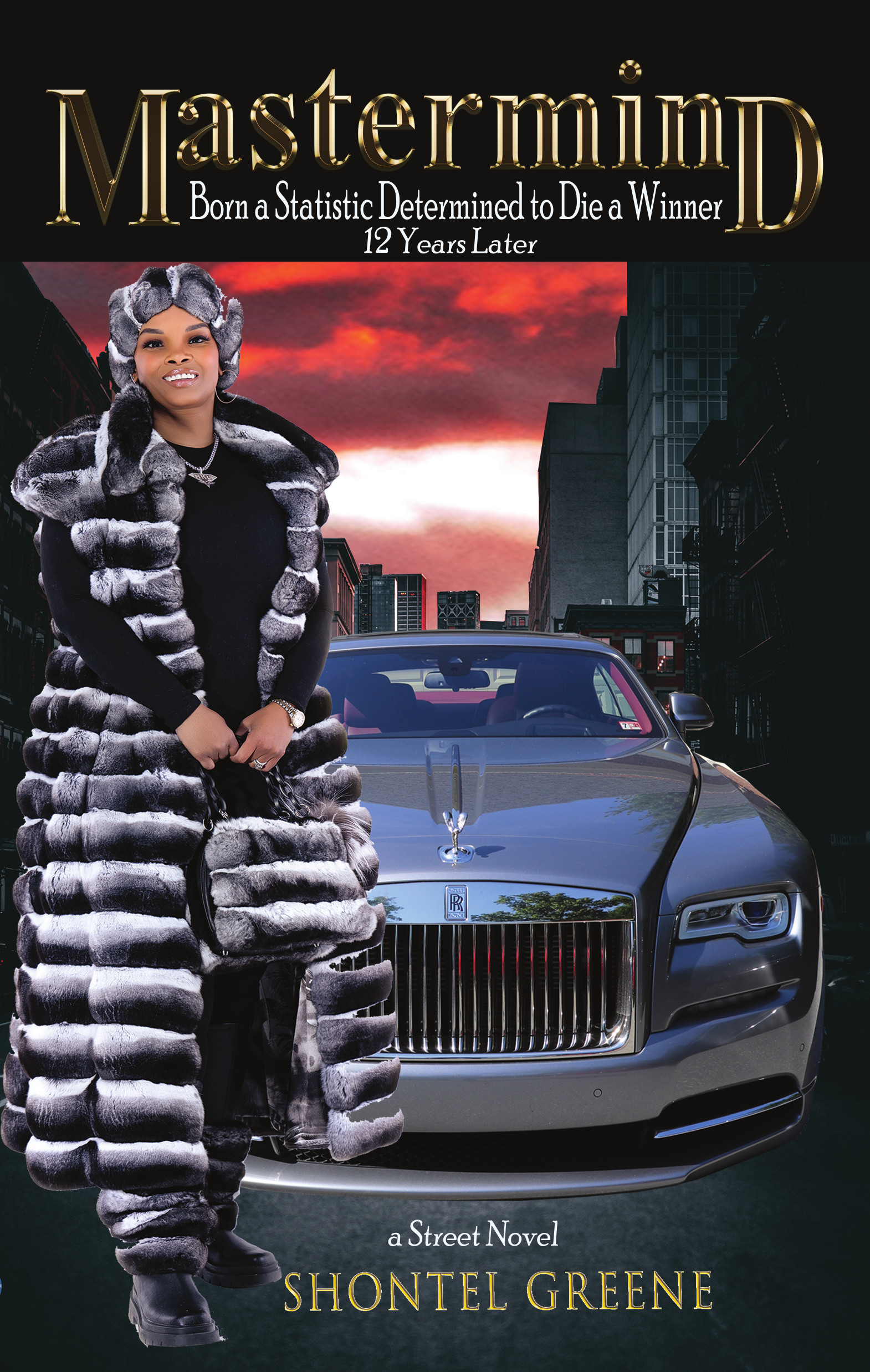 Baltimore, MD – Shontel Greene is pleased to announce the release of her latest book, Mastermind: Born a Statistic, Determined to Die a Winner . . . 12 Years Later.
Shontel's transformation of her life is epic as described in this captivating book.
Mastermind is the compelling true story of Shontel Adams (Greene). Born and raised in the streets of West Baltimore, Shontel was forced to become a drug dealer at 14 to save her family from losing their home. To get started, she had to convince her uncle who was 'in the game' to give her the money.
She was lured and sucked into the seductive underworld of fast money, fast living, and a fast-paced lifestyle. Getting in was the easy part, but getting out would require a miracle. With her back against the wall, Shontel had to navigate a double life of being a straight-A student with perfect attendance by day and a 17-year-old Drug Queenpin by night. With the grandeur came danger, as she was subjected to robberies, being shot at, kidnapped, and even set up by a close friend. That same uncle who mentored her then wanted her dead. After multiple arrests, Shontel's awakening was from Judge Johnson, who reduced her 20-year sentence to weekend jail during her mandatory college matriculation. Shontel realized books were her saving grace. On her mother's death bed, she begged Shontel to change, and from that moment on, she never sold drugs again. With two Master's degrees and a Doctor of Nursing Practice degree, she began her life of entrepreneurial success.
Shontel's true-life story will take you on a series of highs and lows as she battled her demons; and struggled to endure betrayal, prison, kidnapping, robberies, murder, police corruption, and her parent's drug addiction. Shontel's mastermind helped her get out of the game, turn her life around, and build a legitimate multi-million-dollar business empire. Discover how she gave up the hustling lifestyle to become a true "Boss Chick" by creating a legal multi-million-dollar business empire and is able to enjoy a life of luxury now while also participating in multiple philanthropic ventures to give back to those in need in the inner city.
Her motto was, "You can't control the cards you are dealt, but you absolutely can control how you play them." Shontel was always determined to "Play to win."
Shontel has been featured in Black Enterprise magazine as one of the largest growing Black-owned businesses. She has also been featured in Forbes and Power magazine and various TV and news shows.
For more information visit: www.mastermindthebook.com
Media Contact
Company Name: KBC Media [US]
Contact Person: Karen Ammond
Email: Send Email
Phone: 9173791430
Country: United States
Website: mycabinmate.com