Influenza Pipeline Insight 2022 by DelveInsight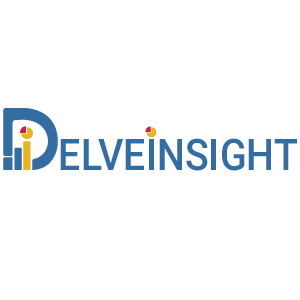 DelveInsight's, Influenza Pipeline Insight 2022 report provides comprehensive insights about 120+ companies and 120+ pipeline drugs in Influenza pipeline landscape. It covers the pipeline drug profiles, including clinical and nonclinical stage products. It also covers the therapeutics assessment by product type, stage, route of administration, and molecule type. It further highlights the inactive pipeline products in this space.
Influenza Overview
Influenza, one of the most common infectious diseases, is a highly contagious airborne disease that occurs in seasonal epidemics and manifests as an acute febrile illness with variable degrees of systemic symptoms, ranging from mild fatigue to respiratory failure and death. Influenza causes significant loss of workdays, human suffering, and mortality. The CDC documented that seasonal influenza was responsible for 24,000 to 62,000 deaths during the 2019-2020 season. Information used to generate influenza in-season burden estimates were too low during the 2020-2021 season to provide an estimate.
Download Sample Report- https://www.delveinsight.com/sample-request/influenza-pipeline-insight
Influenza Pathophysiology
Influenza is an acute disease that targets the upper respiratory tract and causes inflammation of the upper respiratory tree and trachea. The acute symptoms persist for seven to ten days, and the disease is self-limited in most healthy individuals. The immune reaction to the viral infection and the interferon response are responsible for the viral syndrome that includes high fever, coryza, and body aches. High-risk groups who have chronic lung diseases, cardiac disease, and pregnancy are more prone to severe complications such as primary viral pneumonia, secondary bacterial pneumonia, hemorrhagic bronchitis, and death. These severe complications can develop in as little as 48 hours from the beginning of symptoms. The virus replicates in the upper and lower respiratory passages starting from the time of inoculation and peaking after 48 hours, on average.
mRNA-1010: Moderna
SAB-176: SAB Biotherapeutics
INNA-051: ENA Respiratory Pty Ltd
CODA-VAX H1N1: Codagenix
ALVR106: AlloVir
Influenza Pipeline Therapeutic Assessment
Influenza Assessment by Product Type
Influenza By Stage and Product Type
Influenza Assessment by Route of Administration
Influenza By Stage and Route of Administration
Influenza Assessment by Molecule Type
Influenza by Stage and Molecule Type
Antiviral medications can be used to treat or prevent influenza infection, especially during outbreaks in healthcare settings such as hospitals and residential institutions. Oseltamivir, zanamivir, and peramivir belong to the neuraminidase inhibitors family and can be used for the treatment of influenza A and B. The adamantanes antiviral family has two medications, amantadine, and rimantadine.
Learn more about influenza therapies- https://www.delveinsight.com/sample-request/influenza-pipeline-insight
Influenza Pipeline Companies
• Moderna
• SAB Biotherapeutics
• ENA Respiratory Pty Ltd
• Codagenix
• AlloVir
• Osivax
• CureVac AG
• GlaxoSmithKline
• Cocrystal Pharma Inc
• Viriom
• Emergent BioSolutions
• Pfizer
• Jiangxi Qingfeng Pharmaceutical Co. Ltd.
• Guangdong Raynovent Biotech Co., Ltd
• FluGen Inc
• BlueWillow Biologics
• AVM Biotechnology LLC
• Ansun Biopharma, Inc.
• Guangzhou Henovcom Bioscience
• Sunshine Lake Pharma Co., Ltd.
• Emergex Vaccines
• Vir Biotechnology
• CSL Limited
• Novavax
• EMERGENT
• Mitsubishi Chemical Group Corporation
• Poolbeg Pharma
• MYMETICS
• CELLTRION INC.
• Avalia Immunotherapies
• Meiji Holdings Co., Ltd.
• Clover Biopharmaceuticals
• Airway Therapeutics, Inc.
• PrEP Biopharm
• Ansun Biopharma
• Cidara Therapeutics, Inc., and several others
Influenza Pipeline Phases
DelveInsight's report covers around 120+ products under different phases of clinical development like
Late stage products (Phase III)
Mid-stage products (Phase II)
Early-stage product (Phase I) along with the details of
Pre-clinical and Discovery stage candidates
Discontinued & Inactive candidates
Influenza Pipeline Report Highlights
A better understanding of disease pathogenesis contributing to the development of novel therapeutics for Influenza.
In the coming years, the Influenza market is set to change due to the rising awareness of the disease, and incremental healthcare spending across the world; which would expand the size of the market to enable the drug manufacturers to penetrate more into the market.
The companies and academics that are working to assess challenges and seek opportunities that could influence Influenza R&D. The therapies under development are focused on novel approaches to treat/improve the disease condition.
A detailed portfolio of major pharma players who are involved in fueling the Influenza treatment market. Several potential therapies for Influenza are under investigation. With the expected launch of these emerging therapies, it is expected that there will be a significant impact on the Influenza market size in the coming years.
Our in-depth analysis of the pipeline assets (in early-stage, mid-stage and late stage of development for the treatment of Influenza) includes therapeutic assessment and comparative analysis. This will support the clients in the decision-making process regarding their therapeutic portfolio by identifying the overall scenario of the research and development activities.
Table of Content
Introduction
Executive Summary
Influenza: Overview
Pipeline Therapeutics
Therapeutic Assessment
Influenza – DelveInsight's Analytical Perspective
Late Stage Products (Phase III)
mRNA-1010: Moderna
Mid Stage Products (Phase II)
INNA-051: ENA Respiratory Pty Ltd
Early Stage Products (Phase I)
CODA-VAX H1N1: Codagenix
Preclinical and Discovery Stage Products
Drug name: Company name
Inactive Products
Influenza Key Companies
Influenza Key Products
Influenza- Unmet Needs
Influenza- Market Drivers and Barriers
Influenza- Future Perspectives and Conclusion
Influenza Analyst Views
Influenza Key Companies
Appendix
About Us
DelveInsight is a Business Consulting and Market research company, providing expert business solutions for the healthcare domain and offering quintessential advisory services in the areas of R&D, Strategy Formulation, Operations, Competitive Intelligence, Competitive Landscaping, and Mergers & Acquisitions.
Media Contact
Company Name: DelveInsight Business Research LLP
Contact Person: Yash Bhardwaj
Email: Send Email
Phone: 9193216187
Address:304 S. Jones Blvd #2432
City: Las Vegas
State: NV
Country: United States
Website: https://www.delveinsight.com/