What products are topping on Maken's bestseller list?
Looking back over the past period of time, which products can bring good sales in the launch of Maken cash box, self-service terminal, digital signage, display stands and other major series?
Cash Drawer Series
Cash drawer series is a veteran, covering all kinds of money box products in different sizes. Among them, the CM-410L classic roller cash drawer always maintain the high quality of the money box, and a breakthrough design of hidden cable slot in the back. The wire slot hide the external wiring of all kinds of equipment in POS area, such as money box, cash register, receipt printer, electronic scale, etc., so that the cashier area is tidier.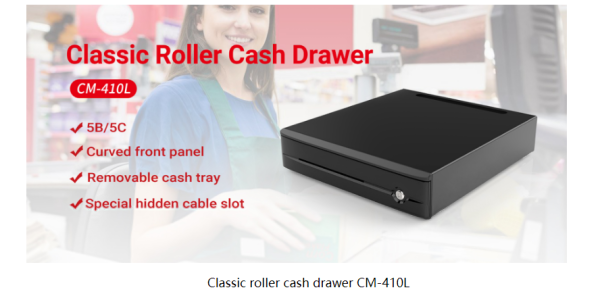 Self-Service Terminal Series – Self-Service Ordering Machine
KH-2700 floor ordering machine, is a unique model in the Maken self-service ordering machine series. Screen and body can be separated, independent packaged, minimized packaging size. 27 inch HD touch screen, embedded high-speed thick paper printer, optional peripheral camera, scanner, card reader holder, etc., to meet a variety of applications. The exterior is specially decorated with blue LED atmosphere light, perfect for upgrading equipment taste and style.
At present, Maken's ordering machine series have covered 19 inch, 21.5inch, 27inch, and 32inch, suitable for all ordering scenes and could meet different customer needs.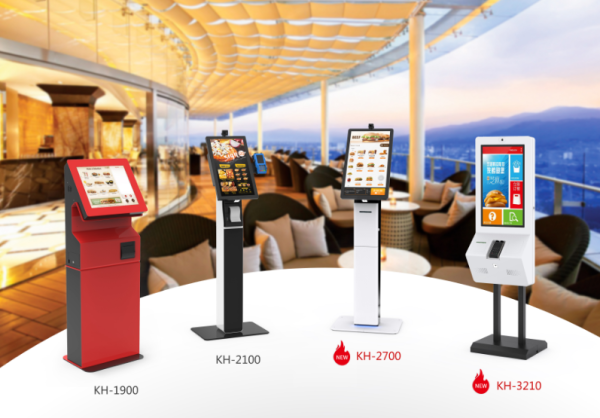 Self-Service Terminal Series – Hand Sanitizer Kiosks
Under the epidemic situation, Maken also hopes to contribute to prevention. Maken developed, designed and manufactured two hand sanitizer kiosks–KHD-2100 with an advertising screen and KHD-N100 without.
The KHD-2100 has its own 21.5-inch display screen (touch/non-touch), and its internal structure is dry and wet separated to avoid the influence of water vapor on electronic components. The KHD-N100 face adopts stainless steel wire drawing, internal design double leak-proof, both beautiful and practical.
Both devices adopt automatic induction technology and can be sterilized 1000 times at one refill. They are very suitable for crowded public places, such as restaurants, supermarkets, high-speed railway stations and airports.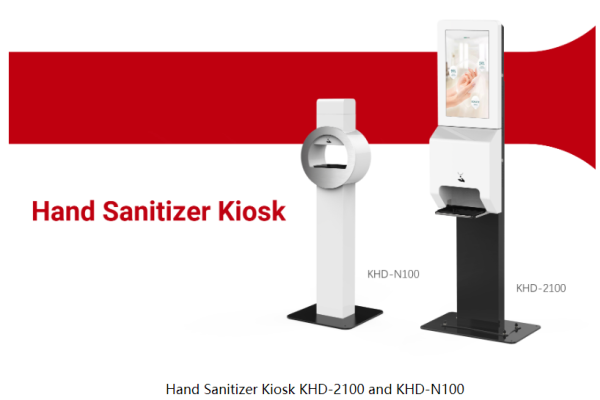 Digital Signage Series–Combined
Combined digital signage is an important part of the main series of Maken digital signage. As the name implies, modular means the screen and bracket are separated products, modular installation. Now we introduce two sizes, 43 inch (DC-4300), and 55 inch (DC-5500).
Different from the simple rod-type screen stand on the market, DC series is heavier and more fashionable. The heavy steel creates a delicate visual outline with black and white color contrast, and then it is decorated with soft and bright LED atmosphere lights to create a fashionable and atmospheric appearance, which naturally becomes the eye-catching focus in the space.
In the future, Maken team continues to innovate, makes persistent efforts to constantly upgrade products and technology, and strives to provide customers with more diversified products and services with better quality.
Media Contact
Company Name: MAKEN
Email: Send Email
Phone: +86-592-7116610
Address:No.77 Huli Industrial Zone, Xike, Tong'an District
City: Xiamen 361100
State: Fujian
Country: China
Website: https://www.maken.com/