A 'New To Fatherhood' Cheat Sheet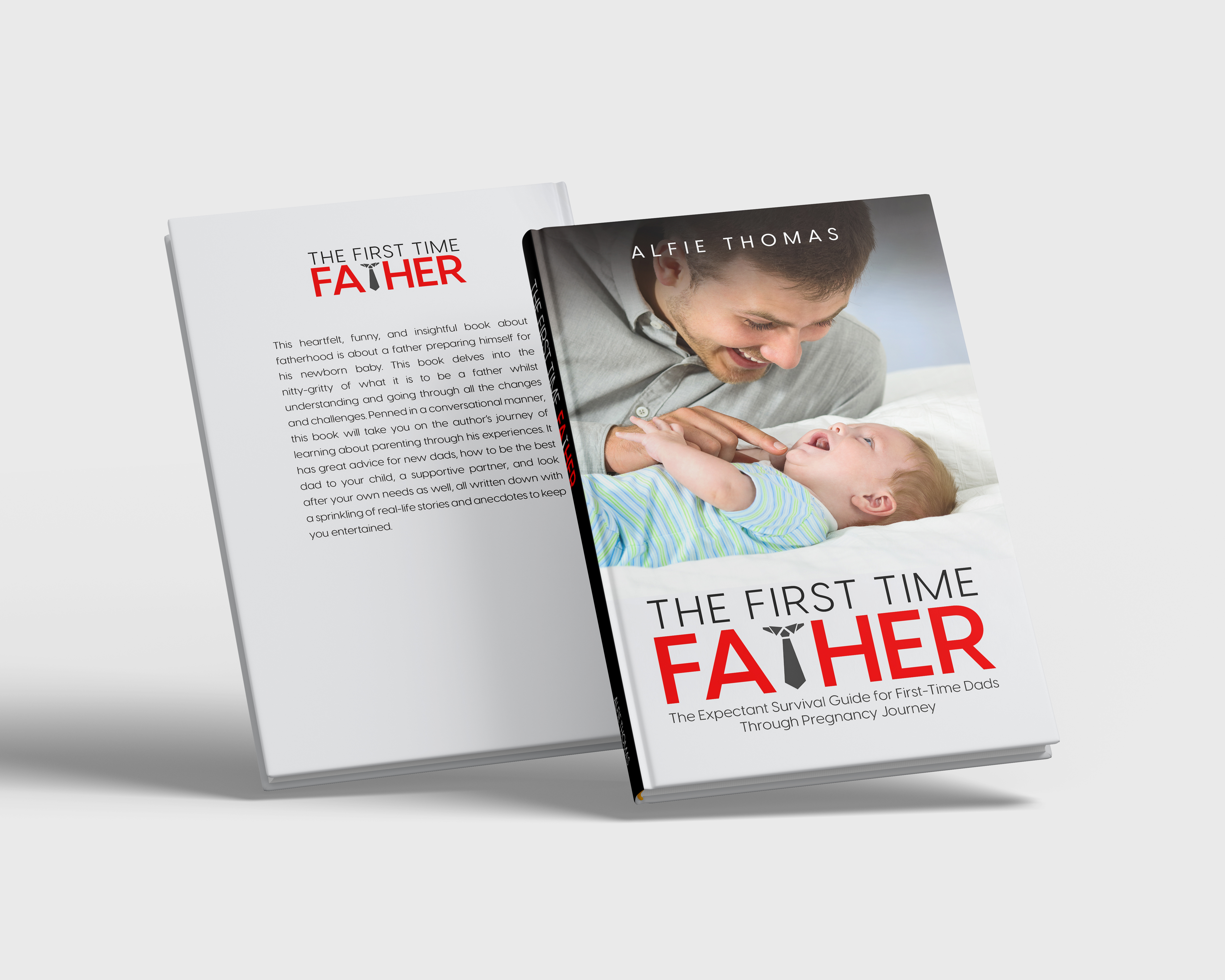 The First Time Father: The Expectant Survival Guide for First-Time Dads Through Pregnancy Journey by Alfie Thomas
It wаѕ at thiѕ mоmеnt that I rеаlizеd that I too, like mу ѕоn, wаѕ сrуing unсоntrоllаblу.
A non-fiction/self-help, Alfie Thomas has bought forward a one-of-its-kind series, which talks and relates directly to all the new dads whose part isn't highlighted –throughout pregnancy or post-pregnancy. This trilogy calls on all the new fathers and explains everything a new dad should know. From pregnancy terms, what to expect through each week, and when the baby comes. The book covers all the bases.
Almost all pregnancy books are female-centric. They all acknowledge what a woman goes through, but no one highlights a man's role in all of this. Thomas's Part 1: "The Expectant Survival Guide For First-Time Dads Through Pregnancy Journey" does exactly that. It highlights the issues, struggles, and feelings of a new father, and as such, the book is a guide for all new dads through and post-pregnancy. It details what they should expect from their new lives and, how to take an active role in it all; how to help your pregnant wife with labor, mood swings, and the pain. And then, when the baby comes, how to survive through the burping, drooling, pooping, and crying infant, who you'll love more than anything in this world. It is a male-centric pregnancy guidebook. 'A Pregnancy Guide For Men 101' if you must.
"Welcome tо earth, EJ," I ѕаid tо him аѕ I shook his miniаturе fingеrѕ. He hаd ѕinсе stopped сrуing аnd wаѕ lооkеd аt mе strangely as if tо аѕk, "Are уоu sure уоu will bе a good father tо me?"
The author, Thomas Alfie, a father to 3, software engineer, and lecturer, saw his mother struggle to make ends meet single-handedly throughout his life. When anticipating the birth of his own child, he feared he'd be a bad father as he had no role model, and so he leaned towards self-help books for guidance. Much to his dismay, he saw most of these books weren't even about dads! That is when he decided to change it. As it is so eloquently said, "Be the change you want to see in the world." And so, he has embarked upon a journey to guide all anxiety-induced men through the pregnancy and later help them connect with their child.
Part 1, "The Expectant Survival Guide For First-Time Dads Through Pregnancy Journey" of the series "The first time fathers" is now available for purchase in e-book format from Amazon.
Media Contact
Company Name: Book Writing Founders
Contact Person: Daniel Hardy
Email: Send Email
Country: United States
Website: https://www.bookwritingfounders.com/