Rockwell Trading Is Launching The Latest Version Of Its Custom Trading Tool, The 'PowerX Optimizer'
PowerX is a custom-built, premier trading tool.

Rockwell Trading has announced that it is coming out with the latest version of the PowerX Optimizer. It is a custom-built, premier trading tool that was developed by Markus and his team. The company has spent close to $750,000 developing this tool over the last 20 years. The PowerX Optimizer consists of 3 unique indicators and filters through 15,000 stocks and ETFs every 2 minutes. This helps the traders understand the market situation better and avoid fluff.
What sets this software apart from its competitors is the fact that the PowerX Optimizer works equally well in bullish and bearish markets.
Rockwell Trading was founded by Markus Heitkoetter. Born in Germany, Markus has been working in this industry for the past 25 years. He is a self-made multi-millionaire who quit his job at IBM and arrived in the US in 2002 with $30,000 and the ambition to become a prosperous trader. Markus has made millions of dollars by investing his way to success in the stock and real estate markets over the years. Three of Markus' best-selling books on trading and investing have been translated into multiple languages. His favorite subjects, trading stocks and options, are the focus of his YouTube channel, which has received over 4 million views.
"Trading can be difficult for many. And after working for 25-plus years as a trader, I have understood the methods, frameworks, processes, and mindset one needs to trade and earn profits consistently. I have developed different strategies that have worked positively no matter the condition of the market. I aim to bring changes in the lives of people with the help of trading," said Markus Heitkoetter, the founder of Rockwell Trading.
For more information, visit https://linktr.ee/rockwell_trading
For updates, follow Markus Heitkoetter on:
YouTube: https://www.youtube.com/user/rockwelltrading2008
Instagram: https://www.instagram.com/markusheitkoetter_/
About Markus Heitkoetter
The Leading Trading & Investment Expert, Markus Heitkoetter, originally from Germany, left his "dream" job 25 years ago, moved to Austin, Texas, and started a career as a full-time trader with only $30,000 in his pocket.
Markus Heitkoetter offers courses, software, & coaching that take the mystery & confusion out of trading. He is helping thousands of people across the world fulfill their dream of becoming part-time or full-time traders.
Today, he runs Rockwell Trading, a successful software and coaching business.
Markus Heitkoetter teaches others to do what he's doing and hopes to help over 1,000,000 traders worldwide.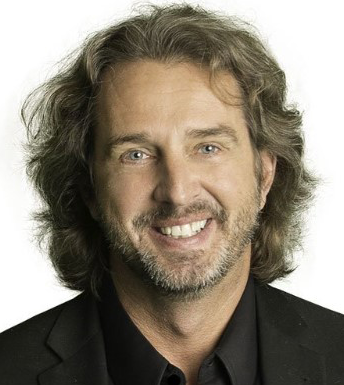 Media Contact
Company Name: Rockwell Trading
Contact Person: Nicole Thomas
Email: Send Email
City: Austin
State: Texas
Country: United States
Website: rockwelltrading.com