eCom82 – A One-Stop Platform That Simplifies The Creation Of eCommerce Website
eCom82 is a unique platform that is specially designed for everyone that is struggling / in need of an easier way to start their eCommerce website.
Nowadays, E-commerce is another Hot Business and all businesses are trying to maintain the demands of their users. To provide a lasting solution to this problem, eCom82 supports unlimited brands, products, coupons, orders, and categories that are dynamically manageable by the store owners.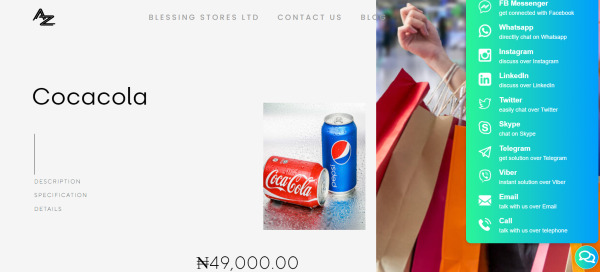 There are an estimated 12 million – 24 million eCommerce sites across the entire globe, with more and more being created every single day. In short, there are currently 7.9 Million Online Retailers in the world and 2.1 Million of them are in the United States. Yet store owners pay a huge sum of money to have their store website developed; eCom82.co has come to put a stop to that. Store owners can easily create their online store website in a minute and see it running immediately, connect payment gateways of their choice and also switch themes as they like.
Furthermore, eCom82 has multiple themes which allow everyone to select according to their choice. In addition to this, the platform has a reseller plan where users can create for people and make money; it is a completely white label solution.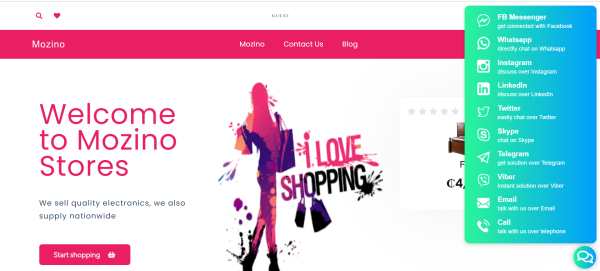 Do you sell products online? Do you need more online customers to buy from you?
Get more customers now and stay ahead of the competition with an affordable e-commerce website and mobile app for your business for just $29.
Create your online store website in minutes, no coding knowledge required. Just complete a form and your website is ready; we can also design it for you.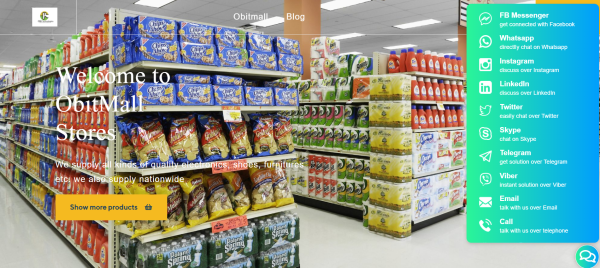 Enjoy the following additional features:
1. Free mobile app (Android & iOS)
2. Free unlimited virtual cards (People are not using physical business cards anymore-Use virtual cards)
3. SSL Certificate for secured online transactions and receiving customer's orders on your phone
4. SEO for your website so that you get found in local searches on Google
5. Free Unlimited Hosting
6. Free setup if you cannot handle it
7. 11 Live Chat integration (Chat with your customers directly from various social media networks via your website)
8. Payment gateway integration (Select from Stripe, Paypal, Paystack, Flutterwave, Bank transfer, Cash on delivery, Razorpay, Paytm, Mollie, Skrill, CoinGate, etc)
9. Free Lifetime support
10. Custom domain or subdomain (Use any domain of your choice e.g .com, .net; .org, etc)
11. Reseller account available (Design for others and get paid)
12. Design multi-stores (Create unlimited stores, product video training available)
13. Complete white label solution, we don't tag our name or logo along (When you create your online store on our platform nobody will know where it is being created)
14. Multiple templates to choose from (Change theme or template anytime you like to renew the look and feel of your website)
15. eCom82 has an inbuilt thermal printing system
16. Sell via WhatsApp (Whatsapp checkout)
17. Social media integration (Connect your store to various social media networks of your choice)
18. Email Subscription (Gather emails from your customers for marketing purposes)
19. Post unlimited blogs
20. Create unlimited pages
21. Product rating and reviews
22. Custom JS script allowed
23. Google Analytic
24. Multi-languages
25. Custom Shipping Class
26. Custom shipping zone-based shipping price
27. Multicurrency supported. Sell in any currency of your choice
28. Pay once and use the "forever option"
29. Free store promotion
For more information, please visit https://ecom82.co/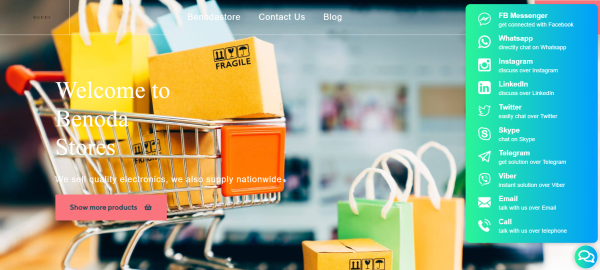 See samples:
2. https://ecom82.com/store/benodastore
3. https://ecom82.com/store/mozino
4. https://ecom82.com/store/dapson
5. https://ecom82.com/store/michaelstore2
6. https://ecom82.com/store/blessing-stores-ltd
Media Contact
Company Name: His Majesty Software Ltd
Contact Person: Moses Awobode
Email: Send Email
Country: Nigeria
Website: https://ecom82.co/