Maria Gordienko and Zuli Daurova Launch Getback, An App To Help People Provide And Recieve Help For Free

Two colleagues, Zuli Daurova and Maria Gordienko have recently created the mobile app for mutual assistance called "Getback." Zuli Daurova and Maria Gordienko are confident that the key to happiness is doing good deeds and to prove that they created a unique tool, a charity social platform that provides people a convenient tool for mutual assistance and doing good deeds for free.
The GetBack app is the first of its kind international app. The purpose of the app is that everybody could help each other without difficulty. GetBack works quite simply as the quality of the app corresponds to modern-day technology standards. All you have to do is sign up and write about what can you do to help others or what you need. Using geolocation, users can look at the requests of people near them, their needs or skills they can provide. The advantage of the app is that it gives people the ability to help those who need it. For example: bring medicine to a person or mother with a sick child, help clean the park, get legal advice or advice on business development. Users can also share their reviews about the help they have received.
The app also allows for group interactions via group chats. Users will be able to send direct messages, repost and connect with other users to make good deeds and share values.
According to Maria, "We tried to cover a maximum number of useful options in the app, so you can choose the directions of help and use your skills to help those who are near you. You can now do something good online. After all, most people want and can help each other, just give them a tip. We combined all our knowledge and technology to fill the project with the maximum number of functions and we really hope to hear comments from our users. Our team is not only high-class specialists, the main thing is all of us – like-minded people who pursue one goal – to bring a good thing to society."
With the world more divided than ever, the GetBack app is certainly a welcome innovation from Zuli and Maria. Not only does it encourage provision for the less privileged, but it also brings people of all races and classes together to a judgment-free space. Maria said a few words about the feeling that comes with giving and why everyone should get involved.
She said, "Have you ever paid attention to the fact that when you do something good for another person, you feel better? After communicating with volunteers, you can note the pattern – all of them are very pleasant and full of life people. That's because they are happy! They are happy because they help others. So, from an absolutely logical standpoint, this project was born and it's designed to awaken in people the irrational feeling of happiness! And improve the world. Moreover, the existence of happiness and its influence on the human body, recently proved by scientists. After a series of experiments, they found out that when you help other people – you become happier too! So be happy! Be happy while benefiting the world without separation from your affairs. No need to go anywhere, join the organization, to undergo special training – you can help here and now!"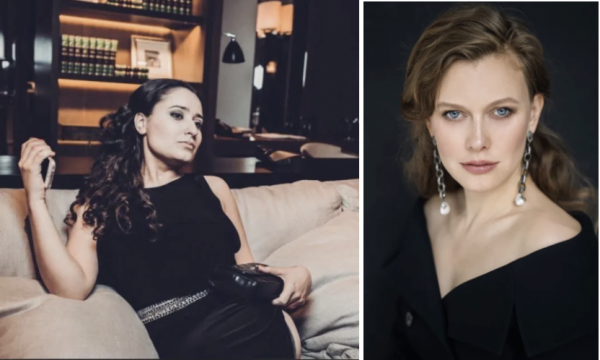 The GetBack app is available for Apple and Android devices on App Store and Google Play respectively.
Media Contact
Company Name: Getback Inc
Contact Person: Media Relations
Email: Send Email
Phone: +17203178989
Country: Russian Federation
Website: https://gbackapp.com/en