Up and coming electronic artist takes listeners into a dark new world in his latest boundary-breaking track
Dark, gritty and dripped in synth-fuelled bliss. The latest track from Paolo Virdis takes listeners on a futuristic thrill-ride through the world of dark synthwave and beyond. The raw, gritty soundscape is truly mesmerizing as it brings listeners right into a deep, dingey world of euphoria-drenched melodies and deep, demonic vocals that are guaranteed to "sweep you off your feet". The song really breaks boundaries by fusing together a gritty dark synthwave backbone to an upbeat EBM energy.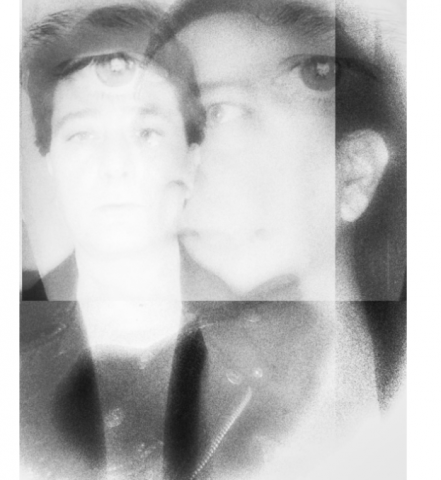 The song is a deep look into human existence. It started out as a basic demo on electronic bass and a drum machine before Paolo infused some of his emotion into it through unique phrases. Like much of his work, the song is a sudden burst of various feelings all concocted into one chaotic explosion of art. The result is something that is simply oozing with originality whilst still being accessible with it's fiery hooks and smokey vibe. It really pulls you into an entirely different world as listeners are whisked away on a spellbinding journey through aggressive synths and infectious rhythms. The track came from a lucid dream and was recorded on valentines day. This shows in it's dreamy feel that is irresistibly intoxicating to listen to.
The up and coming artist has been transporting listeners into different planes of existence for some time now. He aims to teleport fans into strange, dystopian lands once thought impossible. Inspired by the likes of Nine Inch Nails, Drexciya and Kraftwerk, the producer infuses his tracks with a tinge of Detroit Techno and even a little post/punk and new wave. His previous tracks like "Rimango Qui" cemented him as a go-to provider for gritty, thumping techno tunes. Through his music he hopes to take listeners deep into the abyss of imagination and show them something they've never heard before.
Official Site: www.paolovirdis.com
Link to pre save: https://hypeddit.com/link/um0nn0
Only Shadows will be online the 19 March 2021
Media Contact
Company Name: Paolo Virdis
Contact Person: Media Relations
Email: Send Email
Country: Italy
Website: https://linktr.ee/paolovirdis