Women angel investors and entrepreneur gather to showcase diversity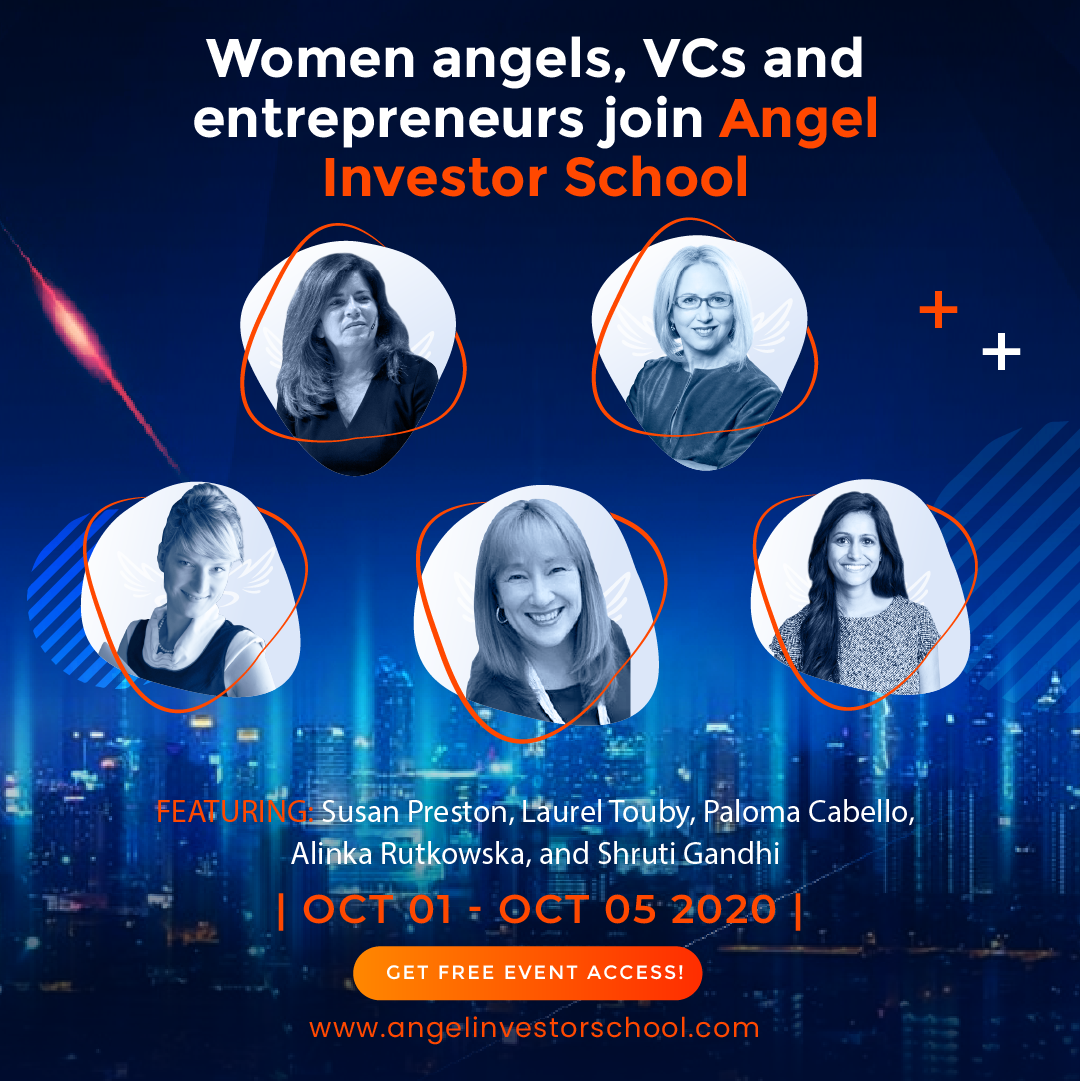 Susan Preston, Laurel Touby, Paloma Cabello, Shruti Gandhi and Alinka Rutkowska join Angel Investor School to showcase diversity in the startup ecosystem
Angel Investor School has gathered some of the best women VC and angel investors to tackle diversity in a male driven environment.
Angel Investor School has gathered some of the best women VC and angel investors to tackle diversity in a male driven environment.
According to the latest HALO Report done by the Angel Resource Institute, "in 2019 Women CEOs comprised 16.60% of all Seed/Series A CEOs, a slight increase of almost 1% from 2018 when they were at 15.80%. Within angel investing and venture capital statistics point in the same direction, being mainly a male driven environment. Although the tendency is rising towards a higher percentage of women, the statistics are short of ideal.
Many of Angel Investor School's speakers are true advocates of diversity in general, especially gender diversity.
In this regard, Susan Preston stated: "I believe that women are equally capable of making intelligent decisions. And they weren't being represented in the end, given the opportunity to invest in these wonderful young companies that grow up and make tons of money for the investors. So that's part of the reason or large part of the reason that I started Seraph Capital Forum back in 1999. To try to change that paradigm." Moreover, she emphasized: "But I'm very happy to see that there are women leading the charge in more high tech companies. And I will give any woman young, any woman entrepreneur, my time to talk about her company's structure, how she's approaching things. If I can do anything to help a woman entrepreneur move herself forward, I will be happy to do that."
Finally, she continues to express that: I think a male female founding team is absolutely fantastic. You need women on the board as well as men. You need representation from minorities.
On a different note, when queried about how to shift such difference in gender, Paloma Cabello discussed: "What can be done? First, in my opinion change the mindset. And second, I think that role modelling plays a role as well. Because many women think that this is so difficult that they will give up before they even start. So I think that those of us who are women and have a family and have been working in this industry for years. I think we should stand up, as frequently as possible to show others that it can be done."
Finally, Shruti Gandhi said: "My biggest advice is more a request to every woman especially in the AI industry: YOU BELONG HERE!! Don't be intimated by your confident colleagues. Without you our superheros in media would still look like men with big arms and women in short dresses. We need women to add their voice, perspective, solutions to the AI applications. Women have the power to use AI to affect women's health and diseases, fertility, fashion, media, law, and many other fields.
Agustín Rubini, co-host of Angel Investor School said: "the change towards a higher degree of women angels, women entrepreneurs and CEOs, and women in VC firms is happening. This is a subject that must be addressed head on and with no taboos."
Angel Investor School is a true supporter of diversity, including race, gender, religion, origin…
You can listen to the full session with Susan, Paloma, Shruti, Laurel and Alinka for free during Angel Investor School.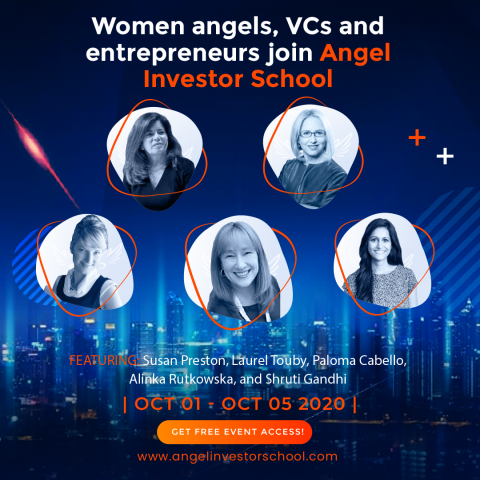 About Angel Investor School
Angel Investor School, the pre-eminent educational resource for new and aspiring angel investors, has gathered some of the top angels in the world to teach them the difficult art of angel investing. It will feature a wide range of top business entrepreneurs, each of whom will share their expertise in helping new angels learn the discipline. In more than 20 hours of lessons, Angel Investor School is ready to prepare the next generation of angel investors. The event will be held from October 1st through to October 5th, 2020 and will be fully online.
Media Contact
Company Name: Angel Investor School
Contact Person: Agustin Rubini and Esteban Rubini
Email: Send Email
Phone: 44 791 888 7109
Country: United States
Website: www.angelinvestorschool.com