New Study reveals the impact of the COVID-19 pandemic on the global economy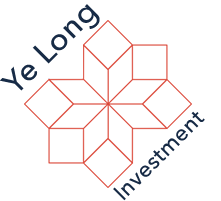 The COVID-19 pandemic has undoubtedly had an enormous impact on the planet. A recent study has revealed just how much the crisis has affected the global economy, showing a loss of over $3.8 trillion and 147 million people without jobs. In addition to the travel industry being massively hit by the crisis, an international team of researchers has also discovered that the pandemic and the resulting lockdowns led to the "biggest-ever drop in greenhouse gas emissions."
"We are experiencing the worst economic shock since the Great Depression, while at the same time we have experienced the greatest drop in greenhouse gas emissions since the burning of fossil fuels began," study co-author Dr.Arunima Malik said in a statement.
"The contrast between the socio-economic and the environmental variables reveals the dilemma of the global socio-economic system – our study highlights the interconnected nature of international supply chains, with observable global spillover effects across a range of industry sectors, such as manufacturing, tourism, and transport," Malik added.
The research, which studied thirty-eight regions around the world and 26 different industry sectors, shows that the experts discovered that about 3 billion people were asked to stay at home due to lockdowns, with over 1 billion in India.
The over 147 million people who lost their jobs led to an income loss of more than $2.1 trillion, with $536 billion coming from a reduction in foreign trade.
"Ironically, the loss of connectivity imposed to prevent the spread of the COVID-19 has triggered an economic 'contagion,'" the researchers added.
Other industries that have been severely impacted include energy and finance, with "the indirect effects transmitted along international supply chains are being felt across the entire world economy," the researchers added in an abstract.
The researchers also warned that lifting the COVID-19-linked lockdowns "too soon could result in more severe and prolonged economic impacts." This is contrary to the position taken by most world leaders.
In May, a report by Fox News showed that the U.S. Treasury was poised to borrow more than $3 trillion for coronavirus relief. Other governments around the world have taken a similar path.
Central banks, including the Federal Reserve, have also taken major steps to cushion the economic troubles caused by the pandemic.
The researchers have also highlighted the significant reduction in greenhouse gas emissions, amid the severe negative impacts on the global economy.
For more business and financial news and the services offered by Ye Long Investment, please visit – https://yelonginvestment.com.
About Ye Long Investment
Ye Long Investment is an innovative professional financial services firm formed in September 2002. Headquartered in Hong Kong, the company specialises in holistic and individually tailored client-centred care for all of an individual's financial needs, enriching the business ventures and personal lives of all clients by appropriately positioning and protecting what they have today, planning for what they want in their future, and preparing the path by which they will reach their goals.
Media Contact
Company Name: Ye Long Investment
Contact Person: Mr. Paul Wilkins
Email: Send Email
Phone: +85258199857
Address:Nexxus Building, 41 Connaught Rd Central
Country: HongKong
Website: https://yelonginvestment.com