Alligator Dental set to open a new location in Floresville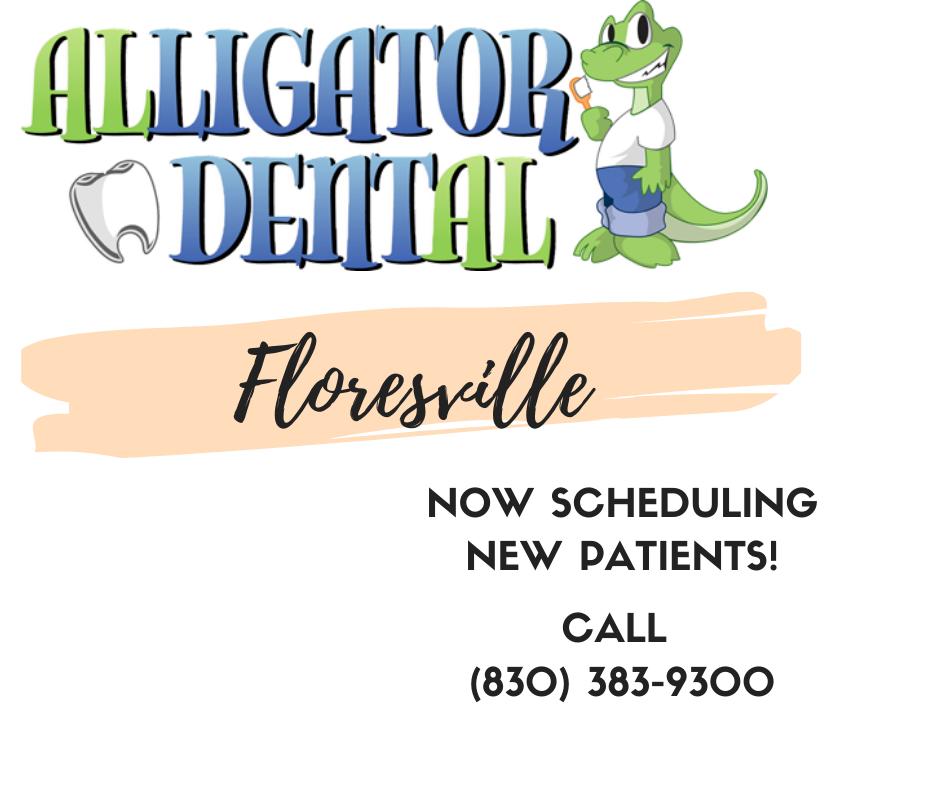 Leading provider of quality dental care, Alligator Dental, opens a new office in Floresville, Texas, with an ice cream social to meet the kid's dentists
Alligator Dental has again reiterated their goal of making quality dental care easily accessible to as many people as possible with the opening of Alligator Dental – Floresville. The grand opening of the office will feature an ice cream social to meet the doctors. The memorable event scheduled for the 1st of August from noon to 2 pm at the office location will usher in a new era in the industry.
The mouth is an important part of the body due to its immense features and functions. The importance of the mouth and the other parts it houses makes it imperative to take good care of it. Studies have revealed that not having the best dental hygiene can be a gateway for several health issues to get into the body.
Finding the right dentistry can be sometimes difficult, considering the number of practices available. It is even more difficult to get the best possible dental solutions for kids, especially in and around Floresville. This is where Alligator Dental – Floresville is looking to change the narrative by ensuring that every kid regardless of their gender or background has access to quality dental care.
"A smile and a happy child is as good as it gets. Come join the excitement! We are providing the best Pediatric Dental care in the community. Come visit us at Alligator Dental – Floresville! Where going to the dentist is fun!" – Dr. Piedra.
The new office in Floresville ensures that parents of San Antonio and of course their kids are served by some of the best hands in the field. Clients can now enjoy the service of an experienced and well-trained pediatric dentist without having to break the bank or travel long distances. Children can now get the best dental care, covering different categories of solutions, ensuring bright smiles and healthy gums.
Alligator Dental – Floresville will be also providing care to all children and persons with Special Needs in Floresville Texas and the surrounding cities. This makes the practice the only pediatric dental office in Floresville providing access to care to children in need while creating a fun atmosphere for children and their families.
Founded by Dr. Alfred Burns and Dr. Alex Piedra, both dental providers in pediatric care, Alligator Dental Floresville offers a wide range of services to patients. Some solutions provided by Alligator Dental include dental exams and cleanings, first dental visit, infant's first visit, dental x-rays, fluoride treatment, sedation dentistry for children, and dental emergencies.
Free ice cream and photo opportunities with Andy the Alligator will be available at the meet and greet on August 1st, 2020.
For more information about Alligator Dental – Floresville and their innovative solutions, please visit – https://www.alligatordental.com/.
Alligator Dental can also be found on several social media platforms, including Facebook and Instagram.
Media Contact
Company Name: Alligator Dental – Floresville Pediatric Dentistry
Contact Person: Alex Piedra, Al Burns
Email: Send Email
Phone: (830) 383-9300
Address:1605 US-181
City: Floresville
State: Texas, 78114
Country: United States
Website: Alligatordental.com