Hip Hop Artist CEE COL is bringing a fresh new wave of 'sophisticated' rap from an old school foundation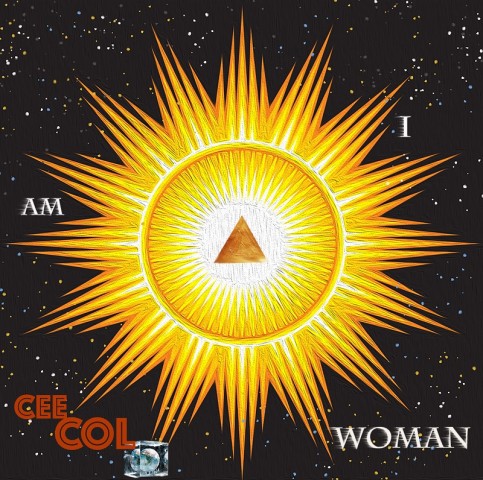 CEE COL feels that he doesn't belong to just one city, state, nor country! The entire universe is his home. He is a powerful visionary in this era of music that is getting popular for all the wrong reasons. CEE Col's music style is all about Old School Rapping and drumming, similar to the great artists Issac Hayes, or Gil Scott Heron. His assets are making music that is sophisticated, classy, yet funky! With real dope, news, attached, to it. His music style is raw and refreshing, which makes him different from any other artists.
CEE COL released his latest tracks "Who B Tha' Real N'- Part 1 and Part 2" recently on May 10, 2020. These tracks talk about a long term and an ongoing pandemic, an issue that is on everybody's mind. The other it seems we've forgotten, it! The track is a perfect blend of captivating beats and hard-hitting vocals! Yielding the listeners desires, wanting more authentic stories, vocals! The power and strong vibes behind the tracks can be felt through every word that the artist is saying. Both these tracks are a result of aided research and dedication to Truth and Justice! Energized by the vibrations of the Universe! CEE COL comes at you rigid, profound, with nothing less than tha best lyrics and beats! He intends to make music that takes listeners on a mysteriously enchanting ride of melodies covered in funk, some bumps too! He has a genuine essences of dispatching LIFE'S words and directions!
CEE COL's comprehension of music is part of his intimate psyche! Africans created music, and are born with the hereditary characteristics, skills, rhythm, deftest, understanding music's language and sounds. His music genres are influenced by many old school artist, rappers! His GOAT list embraces Tupac Shakur and Biggie Smalls! When asked about his musical journey, CEE COL says, "It's all about Truth, Justice, and uncovering things which have been hidden purposefully. It is about revealing to the world, Ah people that have never been an enemy or taker; only a Creator, builder, and teacher."
CEE COL has been working on his first major endeavor, the album titled, "Woman, I am SUN"! This is a powerful, cutting, twisting cogent, tour of what woman is and what she is not! Tracks contained are LOVE AIN'T, Candor to Tails Tales, Fairy, and to include another two part short story: LE-GIONS-re! Highlighted by what Love is and is, not! This obtrude accentuate her subjection by man and man's own opposition to man! How mans own culpability not yet acknowledged! His wonting actions, devastate Afrika and Earth's, most beautiful development, constructed by her, CREATOR!
CEE COL encourages his fans to stop expecting less from each other, the higher our expectations, the higher goals we all can achieve! Not so much for Self, our achievements must be for the UNIVERSE! We must break the chains that bind us to wars, while accepting poverty as a natural occurrence! No longer just believing or conceding! That's the way its always been done is barbaric and asinine! Anything that divides a people, can't be good, for the people! We must be People of the World not governments of control! In order to achieve the UNIVERSE objectives for its people! We are bound by LIFE itself! Love, aid, assist, build and grow with one another. Consolidate, merge each one to each other, One People destined for Ascension!
Listen to CEE COL's music now on Apple Music, Spotify, iTunes, and many others.
Media Contact
Company Name: CEE COL
Contact Person: Media Relations
Email: Send Email
Phone: 1-224-280-0060
Country: United States
Website: music.apple.com/us/album/who-b-tha-real-n-pt-1-ep/1512717852