Author Imania Margria's latest book series "The Pacemaker" is a thrilling supernatural adventure revolving around a female protagonist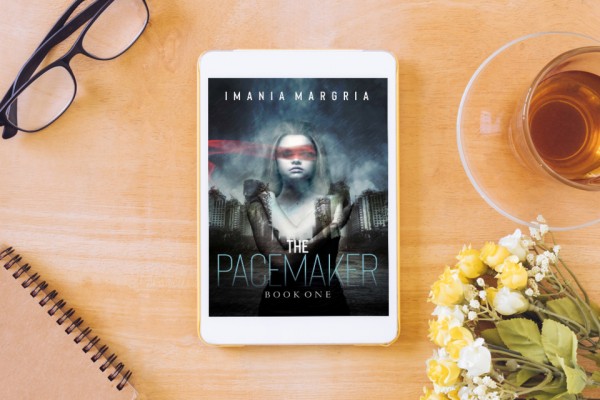 Imania Margria is a young and talented author who made her writing debut with the book "Secrets of my Heart", a collection of raw, emotional, and unapologetic poetry and prose. She has recently released the first book of her much anticipated "The Pacemaker" book series, a thrilling, and exciting book with a supernatural twist, revolving around the protagonist Minerva Walsh, an amnesiac nobody who wins a full-paid scholarship to a prestigious university filled with dark secrets, elite geniuses, and deadly curses.
The Pacemaker is a supernatural tale of love, secrets, deception, and betrayal. The compelling story writing and strong character build-up keep the readers hooked till the end. The protagonist Minerva Walsh forgot everything about her life before her eighteenth birthday and since then betrayal and hardships have plagued her life over the past five years. Things are about to escalate further in her life, as she receives a full-paid scholarship to the most prestigious school in the country, Calendula University, and is given a chance to restart her miserable life. She feels her luck has finally changed but has it?
After arriving in the university, she finds herself surrounded by dark shadows and deadly secrets looming underneath the serene façade of her college. Her new life is far from the peaceful escape she imagined it to be. The readers will embark on an adventurous ride with Minerva as she gradually unleashes the shocking mysteries, including the curse haunting the university, claiming innocent lives in unusual accidents. In another surprising twist, Minerva gains a strange power which lets her control the heartbeats of time and space, allowing her to enter a world outside of reality.
Minerva uses her newfound power to investigate the secrets of this elite school, but as she draws near the truth, the pieces of her missing past start to unravel. Whether she will rise from this multi-layer mystery or become the next victim, is what the readers will discover in this edge of the seat book series.
About Author:
Born on September 29, 1991 in New Jersey, Imania Margria is of Native American, African and European descent. Her passion for writing sparked when she was young, and she wrote her first poem at the age of six. By the age of ten, she had already written short stories and children's fiction books. She prefers to write compelling, heartfelt stories within the genres of suspense, fantasy, romance, science fiction, and inspiration. As an author, she hopes to inspire people from around the world. Imania's much-awaited first novel, Eyes, is projected to be released later this year. Apart from being an author, she is also a model and a martial artist.
Media Contact
Contact Person: Imania Margria
Email: Send Email
Country: United States
Website: www.imaniamargria.com