Los Angeles Rapper "5one The Poet" Writes Touching Tribute to Vanessa Bryant After Losing His Spouse and Child
February 24, 2020 – 5one The Poet (Phillip Rivera) recently lost his wife Tamara Rivera "Tammy" and newborn daughter Tatiana during labor. This traumatic life-altering experience caused him to remember Vanessa Bryant and the recent tragic death of Kobe Bryant and their daughter Gianna. Inspired and filled with emotion, 5one The Poet has written a song, "Crying with You," a heartfelt letter to Vanessa Bryant.
Check out the song here: https://www.youtube.com/watch?v=dsDoXHtvmcM&feature=youtu.be
At the End of 2018 5one the husband, father, entrepreneur, hip-hop artist and producer was hit by the untimely tragedy of losing his wife and only daughter while she was giving birth. A little over one year later, the tragic news of Kobe Bryant and his daughter Gianna sparked uncontrollable emotions through the LA rapper as he not only mourned one of his favorite sports icons, but reminisced on his own family's tragedy. Having already completed a year raising their two sons Jedidiah and Marcelo on his own, 5one through the bond of suffering, plans on continuing to inspire and providing aid to all who have experienced such great loss in their lives through his music.
Known as a West Coast artist, Phillip Rivera, a.k.a. 5one The Poet published a song entitled "Weep for the Streetz" in 2019, a song of dedication for the late Nipsey Hussle. He started his artistic journey in the early 2000s, writing poetry in high school, which he turned into rap lyrics. He went on to do freestyle competitions and won against many well-known artists.
Among his music influences are 80s, Hip-Hop, salsa music, classical, and East Coast artists like KRS-ONE, Nas, and Biggie. Artists like 2Pac, Ice Cube, DJ Quick, and Nipsey Hussle inspired him to love gangsta rap. He is also an engineer, philanthropist and activist, with a strong belief in God. He is currently creating an album of dedication for his lost wife and daughter to gift his sons with her legacy for generations to come.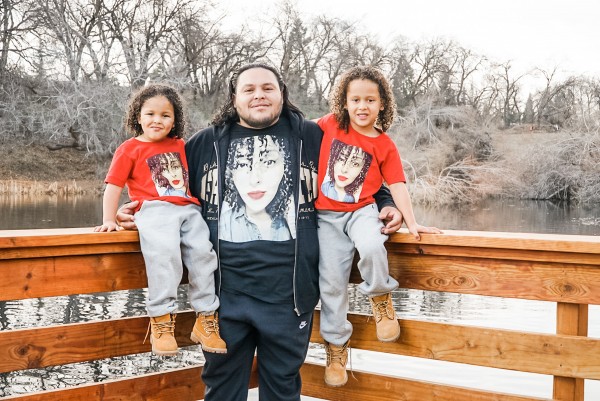 For more information please visit: www.5onethepoet.com
Follow:
www.instagram.com/5one_thePoet
www.facebook.com/5onethepoet
Media Contact
Company Name: 5one The Poet
Contact Person: Phillip Rivera
Email: Send Email
Phone: (310) 916-4506
Country: United States
Website: https://www.5onethepoet.com/