Life Coach and Bestselling Author Releases Inspirational Anthology Promoting Winning Against All Odds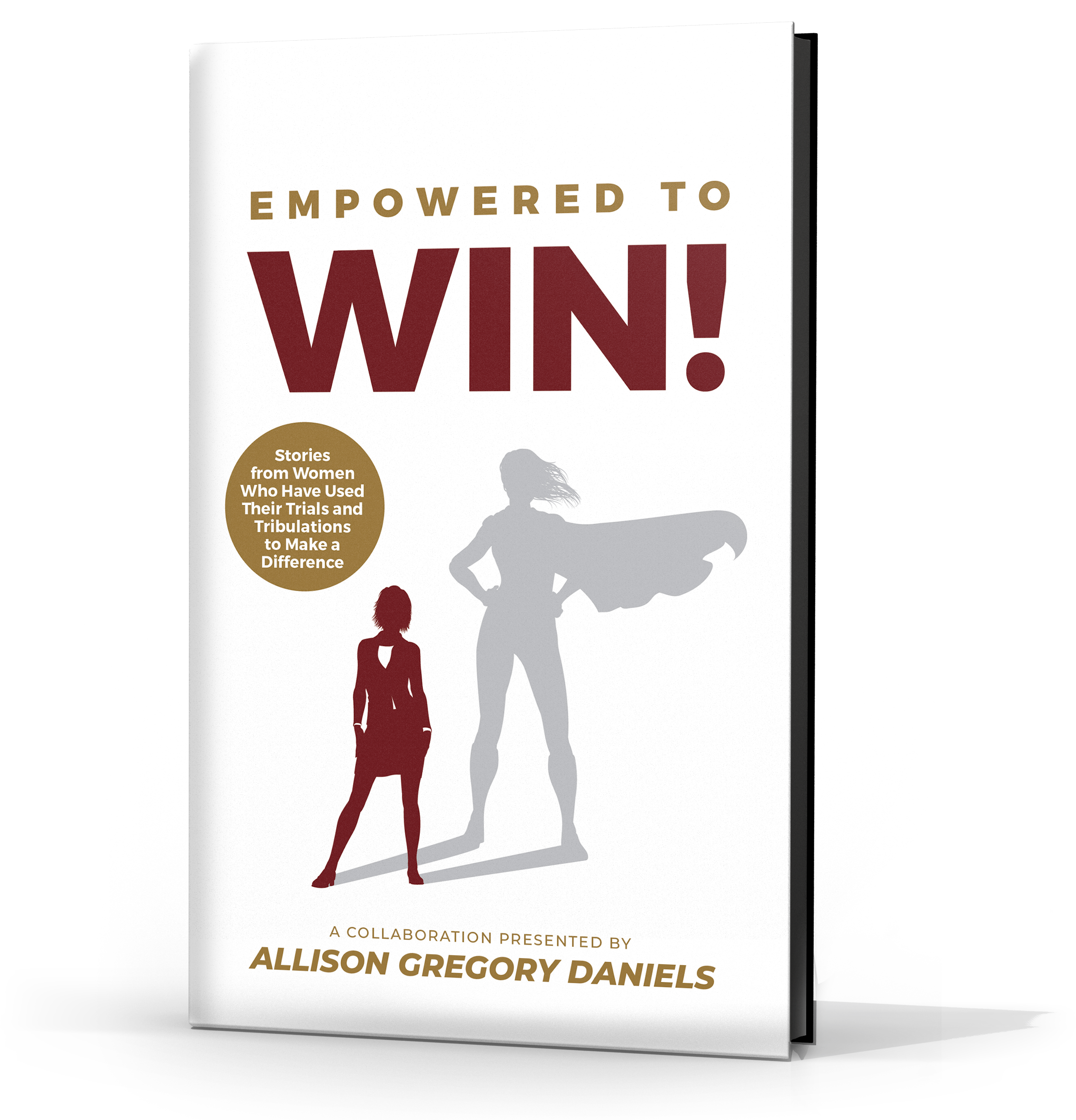 It can be easy to feel like we've lost – lost our way, our confidence, or our purpose in life. We try to have faith, to follow the call that God has given us, but too often our challenges cause us to stumble. To provide support and encouragement on the path to victory, Allison Gregory Daniels has released Empowered to Win: Stories from Women Who Have Used Their Trials and Tribulations to Make a Difference.
UPPER MARLBORO, MD – February 14, 2020 – In Empowered to Win, bestselling author, life coach, and minister, Allison Gregory Daniels has teamed up with co-authors: Sonja Prince-Ward, Crystal Valina Lowe, Kristian Gregory-Lee, Pamela Burkett-Jones, and Claudia Newby-Tynes to inspire those who have felt like they were alone while dealing with a life situation and have contemplated giving up. Through heartfelt stories of women who overcame trials, tribulations, fear, low self-esteem, doubt, and rejection, readers will gain the courage they need to finally win against all odds.
"While our stories may be different, our experiences connect us as inspirational women. This is a blessed book, and as you read it you will be empowered to begin again," says Allison.
The stories shared in Empowered to Win serve as a guide for overcoming the hardships and rejections many encounter while endeavouring to achieve their life-long goals. Filled with thought-provoking prompts to aid with reflection, prayer, or journaling, Allison Gregory Daniels and her co-authors provide the fuel readers need to reignite the flames of their desires and dreams.
Empowered to Win is about a journey to wholeness and self-awareness. "God has set you apart and predestined you to become conformed to the image of His Son. God wants you to know that even in your seasons of uncertainty you have to live through it, laugh through it, love through it, and move forward. So, stand up, rise up, and walk in your authority as God moves you to your next level!"
Minister and life coach Allison G. Daniels is the bestselling author of over thirty books, as well as the CEO and owner of Allison Daniels Ministries, the CEO of the Women Empowered 2 Win Organization, and the founder of the Write 2 Finish Now! Book Program. Allison is passionate about helping women and teens by motivating, inspiring, and encouraging them to lead with authority, clarity, and confidence to their next level. Her calling and purpose is to help women heal and soar, and she works to help others walk in their truth and tell their own stories of empowerment.
Published by Purposely Created Publishing, Empowered to Win: Stories from Women Who Have Used Their Trials and Tribulations to Make a Difference is now available for purchase at www.allisongdaniels.com.
Media Contact
Company Name: Purposely Created Publishing Group
Contact Person: Shani McIlwain
Email: Send Email
Phone: (888) 949-6228
Country: United States
Website: www.publishyourgift.com