Royal Debuts One-Of-A-Kind Aloe & Vitamin E Infused Multi-Purpose Body Wipes Collection

Improving the way you stay moisturized, refreshed, and irritation-free
DAYTON, OHIO – JANUARY 31, 2020 – The team at Royal is excited to announce the official debut of their latest health-conscious personal care & sexual health product, Royal Body Wipes. The all-new wipes are safe for use anywhere on the body, featuring a pH friendly composition and natural ingredients designed to eliminate irritation, enhance comfort, while keeping you healthy.
While other body wipes are known to cause uncomfortable side effects, such as burning and itching, Royal Body Wipes are made with a delicate balance of aloe vera and vitamin E to nourish, protect, and moisturize even the most sensitive skin.
This provides particular benefits to women who are more prone to vaginal sensitivity from products such as body wipes that are commonly made with harsh chemicals and ingredients. Customers can delight in knowing that Royal Body Wipes don't have any alcohol, parabens, glycerin, or fragrances. They offer a practical solution for after intercourse, after the bathroom, during menstrual cycles, and for cleaning the hands and body.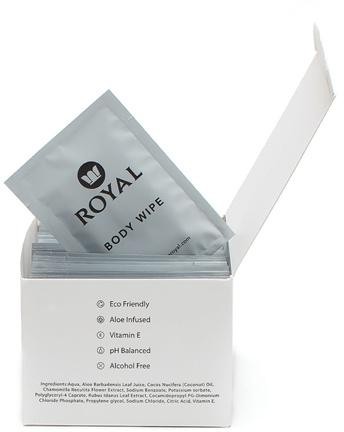 "Our team wanted to create the healthiest and safest body wipe that anyone could use, anywhere on your body," said Royal founder Neil Mehta. "The blend of essential natural ingredients found in Royal Body Wipes are designed to clean and nourish the skin, and plant based moisturizers prevent itching and dryness."
Royal Body Wipes are flushable and biodegradable, making them a convenient, safe, and eco-friendly option for body wipes.
Customers can choose from two options when they purchase Royal Body Wipes. They can choose a box of 30 count individually wrapped Royal Body Wipes that allow for perfect on-the-go use, or they can choose a 40 count pouch that is ideal for home or travel use.
Since the company's launch, Royal has worked to shape the way consumers think about hygiene & personal health.
"In an industry that hasn't been disrupted for decades, we knew that our aloe and vitamin E infused body wipes, paired with our natural condoms, flavored condoms, and organic lubricant would provide much needed change to de-stigmatize and advance this consumer category," said Mehta.
With Royal, customers get a full selection of health-forward personal care products designed to be safe, healthy, and convenient for all.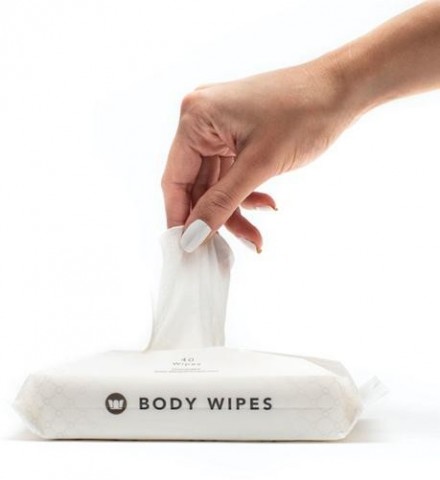 Currently, Royal Body Wipes can be found in both the individually wrapped and pouch variations on their website and on Amazon: individually wrapped and pouch
About Royal
Founded by Neil Mehta in 2017, Royal designs organic, vegan-friendly, health and personal care products. Royal provides customers a luxury line of condoms, personal lubricants, and eco-friendly body wipes that keep you safe and healthy during use.
Social Media
Instagram: https://www.instagram.com/royal.natural/
Facebook: https://www.facebook.com/alwaysberoyal/
Twitter: https://twitter.com/royalbranded
Media Contact
Company Name: Royal
Contact Person: Neil Mehta
Email: Send Email
Phone: 1-(888)-690-0904
Country: United States
Website: www.alwaysberoyal.com