New Gold-Based Cryptocoin for Gaming Reaches Last ICO Stage with Over 31,700 Buyers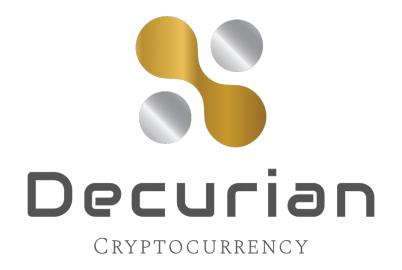 Two weeks before its initial currency offering (ICO) ends on Jan. 31, the new gold-tethered crypto token Decurian (ECU) attracted over 31,700 registrants on its website since sales began in mid-December last year.
Founded by Michael Chodorowski of Avalerion Investments based in Canada, ECU is a cryptocurrency designed for players to use on ECU's new gaming website meagainstu.com to issue challenges against each other on the outcome of a sport, e-sport, or video game.
Tethered to precious metals – primarily a physical gold deposit worth 20 percent of the ICO's value at US$75 million – ECU differentiates itself as a cryptocurrency option more stable and safer than the volatile Bitcoin.
As of Jan. 13, over 5.5 million ECU tokens, priced at US$5 per token, have been spoken for and to meet the demand, ECU's total 50 million tokens will be made available for the registered buyers on its website on Feb. 3.
Coders of ECU are also busy adapting the meagainstu.com platform and ironing out bugs to ensure efficient energy usage and smooth gaming for over 30,000 users by the end of April.
"What started out as a simple idea has become something I could never have imagined," Chodorowski said. "Thank you to everyone that sees the immense potential of Decurian and what it will mean to the gaming world."
ECU is an ERC20 token created on the Ethereum blockchain, to which tokens provide information through smart contracts. Just as transactions are confirmed in seconds on the Ethereum platform, ECU tokens allow meagainstu.com to credit winners instantly.
Now listed on Trust Wallet and Coin Base, ECU is awaiting approval for exchange listing on Etherflyer, Coingecko, and Token Jar. Registered users on ECU's website ecucoins.com can purchase tokens with ether (ETH), Bitcoin (BTC), and Litecoin (LTC).
Media Contact
Company Name: Avalerion Investments
Contact Person: Michael Chodorowski
Email: Send Email
Phone: +1-778-882-4602
State: British Columbia
Country: Canada
Website: https://ecucoins.com/