Pheasant Energy, Professional Manager of Mineral Rights, Welcomes Inquiries for Managing Oil, Gas and Mineral Assets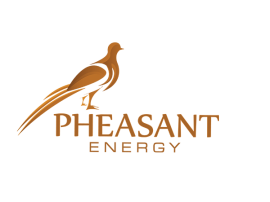 Fort Worth, TX – January 8, 2020 – Oil and mineral reserves in personal properties or inherited estates can be maximized for profits with professional help. Fort Worth based Pheasant Energy is one such upstream oil and gas company that manages oil, mineral and gas reserves for individuals and organizations across the US.
Selling mineral rights can be a challenging proposition, and that's why Pheasant Energy, with historical lineage going back to the 1930s, has put in place a team of professionals and industrial processes to make managing mineral rights easier. The focus is on the working interest of the business, fast transactions, and analysis of a high rate of opportunities.
The customers of Pheasant Energy span an entire range of mineral owners, from large organizations to individuals who have inherited mineral-rich properties. With advanced technologies, Pheasant Energy uncovers the underlying potential and carries out operations in multiple basins. Clients who need help with mineral rights and assets can approach Pheasant Energy for managing producing- and non-producing mineral rights, royalty interests, leasehold interests, overriding royalty interests and non-operated working interests.
"We have managed various oil and gas assets for individuals, trusts, and multiple entities for years. We are a team that has developed a highly effective process for taking control of these interests on your behalf, and maximizing their potential," says a spokesperson for Pheasant Energy.
For oil and gas, MineralCentric, a division of Pheasant Energy, offers clients its services for lease, sale or participation with interests. This professional team focuses on maximizing oil and gas revenues.
Any property owner with rights over property minerals and lacking expertise or experience with managing these assets can approach Pheasant Energy or MineralCentric for management. Pheasant Energy was founded in the Moore Family after its acquisition of oil and gas rights in the 1930s, followed by the formation of J. Hiram Moore Ltd in the 1950s. Pheasant Energy was founded in 2014 after a division of J. Hiram Moore, Ltd., and carries forward the family legacy.
For more information, please visit: https://www.pheasantenergy.com/
Media Contact
Company Name: Pheasant Energy
Contact Person: Media Relations
Email: Send Email
Phone: 817-251-8282
Address:1204 West 7th Street, Suite 200
City: Fort Worth
State: TX, 76102
Country: United States
Website: https://www.pheasantenergy.com/