diwo announces a Product Assortment Optimization Case Study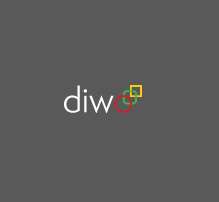 diwo, a Decision Intelligence solutions company based in Northville, Michigan, released a case study featuring a Fortune-500 retailer, to optimizing its assortment planning process in order to successfully create a revenue uplift of 6% and streamlining planning by at least 10 business days for each floorset.
Background
In a fast-paced business environment, retailers must quickly adapt to changing market conditions to ensure the right product is in the right place at the right time, and at the right price. Merchandisers and planners in this large retailer had to manage tens of thousands of SKUs across thousands of stores, and while they had many tools, BI reports, and AI models at their disposal, they struggled to unify their many insights and predictions and apply them to assortment decisions in time.
diwo streamlined this process by acting as an intelligent advisor for decision makers. Its continuous analytics addressed the complexity of Assortment Planning by continuously sensing trends in the data and proactively identifying deviating SKUs. diwo's Decision Intelligence then determined an optimized strategy and explanation for each specific SKU situation. These interactive strategies empowered Merchandisers and Planners with multiple business levers to model different stock plans, validate and collaborate buy plans, all while helping prioritize for maximum, quantifiable impact to the business.
diwo Impact
Before diwo, the complexity of assortment planning and cognitive limitations left merchandisers and planners vulnerable to expensive errors and omissions. An inability to respond to market changes in real time led to lost sales and customer dissatisfaction. With diwo synthesizing relevant data and insights, planners could access the information they needed in minutes (not days or weeks) in natural language and intuitive visuals—already applied to their specific context.
Acting as an intelligent advisor for better, faster assortment decisions, diwo offered optimized strategies to address assortment opportunities in time, while allowing planners to adjust multiple business levers to model sales plans, validate their buy plans, and create optimal deployment plans with supply constraints, all while maximizing impact to the business.
By revealing major SKU distortions and providing optimized strategies to address them, diwo produced a revenue uplift of $5M in a single product category. In addition, with diwo's new product attribute insights, merchandisers immediately saw the potential for a 9% revenue increase in certain product categories.
About diwo
diwo is an intelligent advisor that helps business decision makers accelerate and optimize their decisions. With its patented Decision Intelligence framework, diwo automatically identifies business opportunities tailored to users' unique context, recommends strategies for addressing them in time, and quantifies the impact of each adjustment—to radically simplify decision-making.
Media Contact
Company Name: LovenSystems creator of diwo
Contact Person: Media Relations
Email: Send Email
Phone: (248) 919 1824
Address:22260 Haggerty Rd
City: Northville
State: MI
Country: United States
Website: https://getdiwo.com