Where to Buy and Find the Best Danisa Butter Cookies in Denmark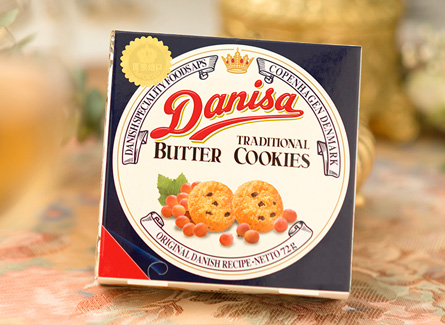 Denmark has a wide variety of landscapes and areas of natural beauty waiting to be explored. But, what's any trip is not complete unless try the authentic food of the most visited place. For example, a thing that cannot be separated from Denmark is Danish Butter Cookies. One of the most famous brands is Danisa Butter Cookies.
A global brand being sold in more than 60 countries worldwide, Danisa Butter Cookies is controlled by Danish Specialty Foods ApS. This company is registered in Copenhagen, Denmark and it strictly manages the production of Danisa Butter Cookies with a tightly guarded authentic Danish recipe. Originating from traditional treats enjoyed by the European nobility, Danisa Butter Cookies has been producing its world-renowned butter cookies for decades.
Whenever traveling to Denmark, it's best to buy Danisa Butter Cookies as souvenirs for the family or friends back home. Danisa Butter Cookies are available at several shopping destinations in Denmark, here are the list of shopping destination to find Danisa Butter Cookies:
Magasin du Nord
The nostalgic department store Magasin du Nord is strategically located in the heart of Copenhagen in Kongens Nytorv 13, 1095 København K, Denmark. Magasin du Nord is a world filled with fashion for men, women and children, as well as luxurious beauty products, interior design items, and local delicacies. Head down to the attached food market Mad&Vin and be prepared to be spoiled with delicious food options – perfect for all imaginable snacks and food to bring back home.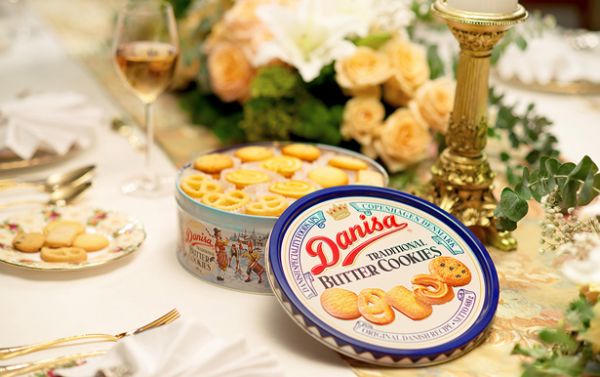 WHSmith, Kastrup Airport
Every journey begins and ends at the airport. A quick shopping trip at the airport won't hurt anybody, right? Find the best Danisa Butter Cookies at the WHSmith storefront inside the Kastrup Airport.
Regarded as a symbol of prestige, festivity, and luxurious indulgence, Danisa Butter Cookies continues to delight consumers all around the world as one of the world's most sought-after treats. No doubt that Danisa Butter Cookies will be a welcomed gift from Denmark for friends back home.
Holger Frederiksens Eftf
Find the richness of the butter, the gentle vanilla flavor, and the crisp golden brown goodness of Danisa Butter Cookies at Holger Frederiksens Eftf. Holger Frederiksens Eftf is a food and wine store located in Ordrupvej 100, Charlottenlund. The place also has a fun and friendly wine bar with an extensive wine list and vast vintage to sip and sample in the center of Copenhagen.
Aside from the three places above, Danisa Butter Cookies can also be found at tourist store in Strøget, Amaliehaven, and the Frederiksberg Hellerup supermarket.
About Danisa
Danisa butter cookies is made with Authentic Danish recipe, that could be a perfect gift for any occasion and also accompany the intimate delightful time with the closest ones. Made using the finest quality ingredients for the excellent quality favors, Danisa Butter Cookies offers luxurious variants of traditional butter cookies, choco cashew butter cookies, and currant butter cookies. Delighting consumers around the globe with its buttery aroma, golden color, and taste that melts in the mouth, Danisa is a perfect prestigious butter cookies for gifting.
Media Contact
Company Name: IProspect Valuklik
Contact Person: Tito Subiakto
Email: Send Email
Phone: +62 21 2788 3138
Country: Indonesia
Website: www.iprospect.com