Hakutatz Pocket Size RGB+AW LED, The Game Changing LED Light For Video And Photograph Launches On Kickstarter
October 8, 2019 – Minfo Photographic Equipment Co. Ltd announces the launch of a Kickstarter campaign created to help fund the production of Hakutatz RGB+AW LED light device, a pocket-sized and intuitive LED light. The all-new Hakutatz RGB+AW LED light which comes with an in-built battery, is a tech innovation that brings intriguing beauty to the way light is used either by Vloggers, photographers, and indie moviemakers.
Powered by creativity and an easy-to-use mobile app, the new Hakutatz RGB+AW LED light brings innovation to lightening dynamics. Hakutatz RGB+AW LED is a must-have for anyone who wants to use light creatively in their visual projects. One of the unique features of Hakutatz RGB+ AW LED is that it connects with an iOS or Android smartphone to program the color temperature and other special effects as preferred by the user.
"Since 2000, we have been helping visual creators unleash the power of light in creating stunning visuals. Over the past one year, we have deployed all our resources to creating the Hakutatz RGB + AW LED light, and we are confident it will help in producing the kind of light you need to bring your imaginations to reality," says, Bryan L.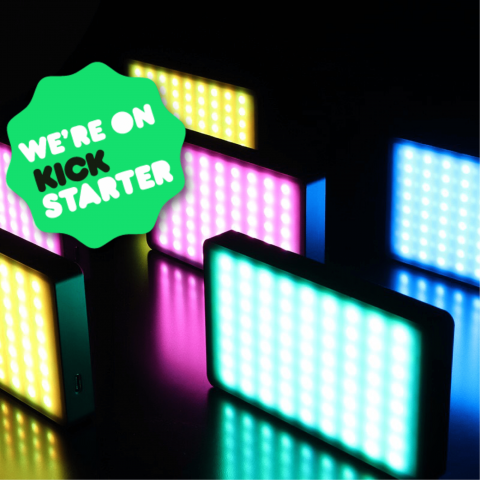 He says further, "We are seeking to raise funds on Kickstarter to help us move into the US market effectively reduce our cost of production as well. Our backers have the unique opportunity to be the first to receive our latest innovations at huge discounts."
To support Hakutatz RGB+AW LED, visit the Kickstarter campaign page.
Just at the early stage, the campaign is creating waves as people are showing their support to help bring this innovation to the market all over the world. A backer from Australia comments, "Hey guys, thanks so much for the campaign, the product looks great! I am already a backer, but I would like to know if you could possibly help me send it to Australia… Please, I beg you!"
Hakutatz Pocket size RGB+AW offers fantastic lightening techniques, stunning background lighting styles, the best accent lights, diverse diffusion options, and a wide range of lightening colors made available anywhere at any time. Hakutatz RGB+AW LED makes it easy to separate the background from the foreground, thereby creating more vibrant visuals.
Media Contact
Company Name: Minfo Photographic Equipment Co. Ltd
Contact Person: Bryan L.
Email: Send Email
Country: United States
Website: https://www.kickstarter.com/projects/hakutatzusa/hakutatz-pocket-size-rgb-aw-led-light?ref=5ghix1