The LaMarr Firm Announces Its Grand Opening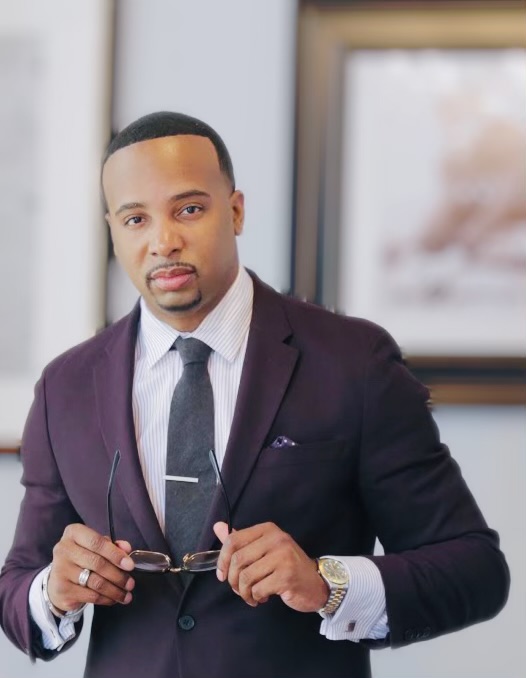 A law firm that is more than just suits – a firm that is committed to being "in" the community, "of" the community and "for" the community!
The LaMarr Firm, PLLC is proud to announce the grand opening of its law firm, located in the heart of Houston, TX directly across from the Galleria Mall. "Our location reflects our commitment to the accessibility of a diverse client base and to accommodate our growing firm," said the firm's founder B'Ivory LaMarr.
The firm is offering a change in the paradigm, to raise the standard in the legal profession by using a distinctive approach to community involvement.
Headed by the very passionate and envisioned Attorney B'Ivory LaMarr, the firm is more than prepared to deliver a law practice that focuses on personal injury, wrongful death, civil rights, and criminal defense.
Attorney LaMarr is a Howard Law graduate, successful real estate investor, and has handled over 1,000 insurance claims across the country, as a public adjuster, resulting in millions of dollars in settlements.
In law school, Attorney LaMarr was a member of the distinguished Charles Hamilton Houston National Moot Court team, an early graduate, and the first to become a licensed attorney in his class.
Attorney LaMarr is no stranger to working on high profile cases. He has vast experience across the country working on multi-million dollar litigation under famed attorney, Willie E. Gary. He also works in conjunction with WC Consulting, assisting attorneys all over the U.S. to build their case for settlement, mediation, and trial.
The LaMarr firm is committed to social service and community development to foster a better future for our generation. For this reason, they are determined to engage the community with regular community workshops concentrating on estate planning, entrepreneurship, and Know Your Rights seminars.
TLF will also work with troubled youth through its mentorship program. To help increase the job prospects for those with criminal backgrounds, the firm will offer its legal services to those that may qualify for expungement or the sealing of convictions.
TLF employs a highly committed staff who are passionate about their profession. Lawyers and staff work closely with each client to ensure that highly personalized, accessible, and responsive representation is provided.
The LaMarr Firm represents a deep commitment to uniting and working together to win. "The will to win is not solely related to an outcome of a particular case. Instead, it's about the desire to positively impact the future of our community… and we will be steadfast in that commitment," said firm founder B'Ivory LaMarr.
To learn more about the firm, please visit http://lamarrfirm.com/
Media Contact
Company Name: The LaMarr Firm, PLLC
Contact Person: B'Ivory LaMarr
Email: Send Email
Country: United States
Website: http://www.lamarrfirm.com/