The Fifth Record: Understanding The Last Jewish Exodus by Leo Pevsner on Amazon Now!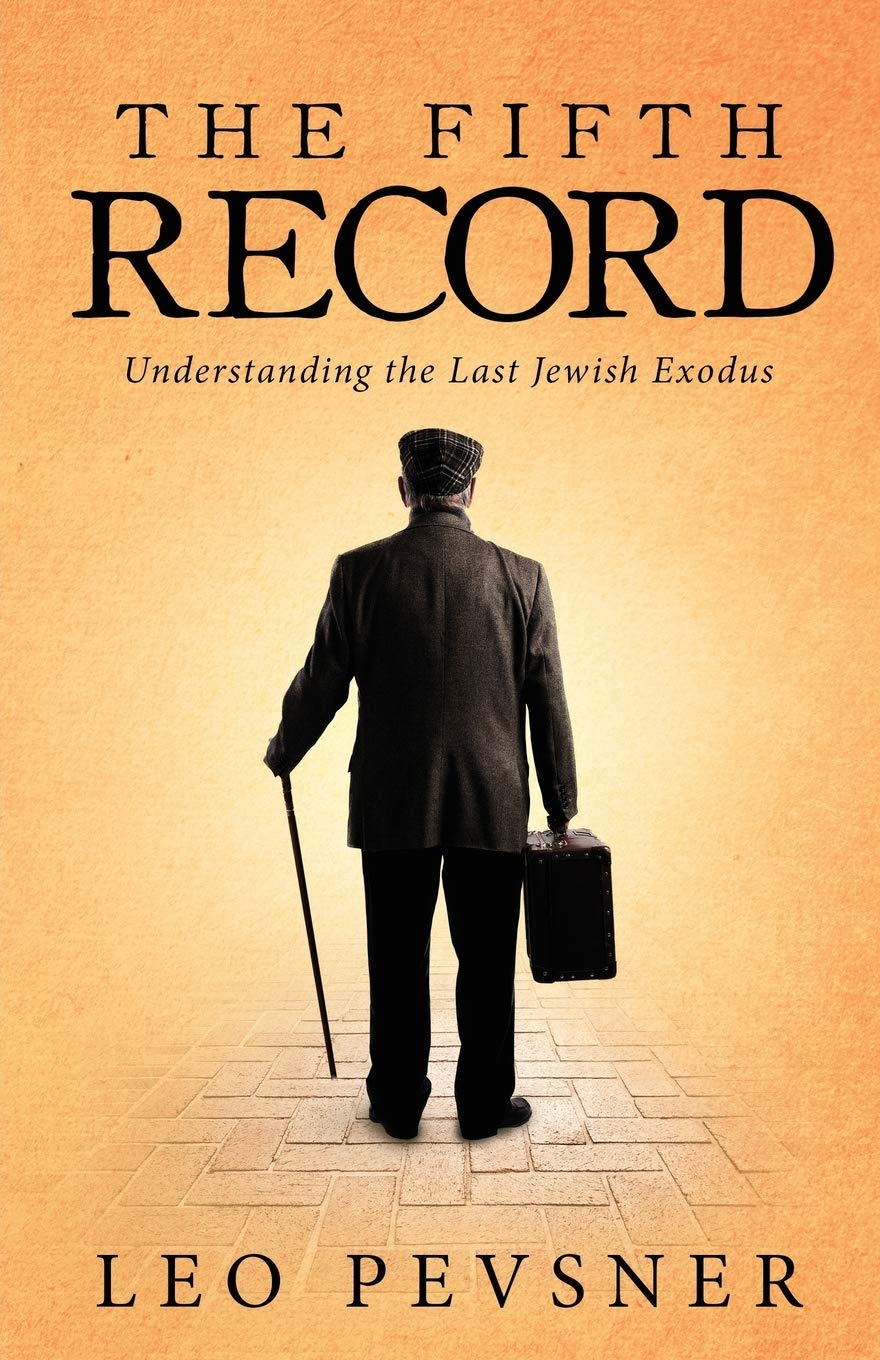 The concept of Exodus is fundamental in Jewish history. Jews have had to leave their homes many times: first from Egypt, then from Judea, Spain and many other European nations. The last Jewish exodus came about from Russia and other Soviet republics at the end of the twentieth century, ending the Jewish people's controversial "two hundred years together" with Russians.
Today, hundreds of thousands of these modern-day Wandering Jews find themselves in Israel, the United States, and elsewhere. What made Russian Jews leave the land they were born this time around? Was Russia indeed a motherland or more like a stepmother? What is their identity and what country are they loyal to? What were the reasons for Soviet anti-Semitism exposed as the fifth record in their passports? The Fifth Record: Understanding the Last Jewish Exodus is about people in search of a better destiny while reconciling their split identity. The substance of this book consists of a combination of personal experience, focused observations, and subjective reflections about people of the last exodus. It depicts the realities surrounding Russian Jews before and after their last wave of exodus.
Written in his own heartfelt and passionate words, this book by Leo Pevsner evokes curiosity, imagination and disbelief. This well-researched text uncovers many answers about the last Jewish exodus through a historical and personal account of injustice, struggle and hope.
Check this out on Amazon: https://amzn.to/2l6akem
Product details
Paperback: 316 pages
Publisher: URLink Print & Media, LLC (August 2, 2019)
Language: English
ISBN-10: 1643676873
ISBN-13: 978-1643676876
Product Dimensions: 5.5 x 0.7 x 8.5 inches
Shipping Weight: 13.1 ounce

About the Author:
Leo Pevsner's lifetime has been divided into two dissimilar parts: Russian and American. This divergence alleviated his understanding of moral basis, cultures, and ethics of these two so distinctive societies. Leo holds doctoral degree in engineering and has a number of scientific publications in international technical journals. In addition to his engineering career, he has a longtime concentration in Social History and Judaic studies. He lives in Northern New Jersey with his wife Marina. He works in Engineering Consulting firm.
Media Contact
Company Name: URLink Marketing | URLink Print and Media
Contact Person: Media Relations
Email: Send Email
Phone: 1-888-980-6523
Address:1603 Capitol Ave., Suite 310
City: Cheyenne
State: Wyoming 82001
Country: United States
Website: www.urlinkpublishing.com/