Saudi Arabia national IP strategy goes into effect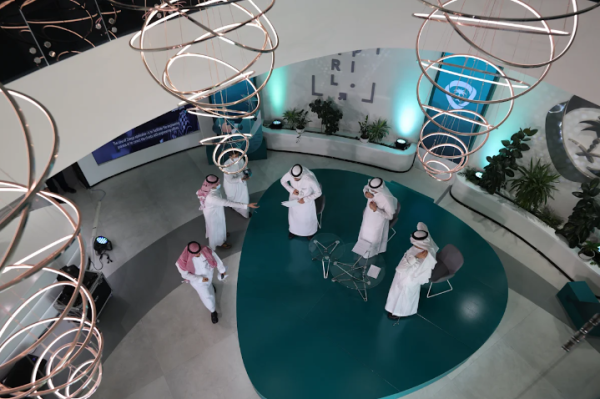 HRH Prince Mohammed bin Salman bin Abdulaziz Al Saud, Crown Prince, Prime Minister, and Chairman of the Council of Economic and Development Affairs, launched the National Intellectual Property Strategy (NIPST), which aims to encourage, manage, and invest in intellectual property (IP) and protect it effectively on the national level, in order to support innovation and creativity, and keep up with the objectives of Saudi Vision 2030.
The launch of the strategy will strengthen the Kingdom's ability to create economically and socially valuable IP assets to meet national and to increase economic growth, by building a strong IP ecosystem.
IP is strongly related to objects of Vision 2030 that enable innovation and creativity, boost business, and helps a prosperous economy.
Through NIPST, the Kingdom of Saudi Arabia is looking to support the empowerment of innovators facilitate business based on IP, and achieve a society that respect creative efforts.
HRH the Crown Prince launched the NIPST to include all necessary measures to encourage and facilitate the innovation, development, and protection of IP at the national level as a major tool for promoting innovation and technical progress. NIPST is going to play a pivotal role in spreading awareness of IP among Saudi society, as it mainly contributes to the information and communication revolution not only in Saudi Arabia but all around the world.
Needless to say, NIPST reflects the distinctive experience of Saudi Arabia in the field of intellectual property within a dynamic world where everything is interrelated, Such an experience makes the kingdom a unique regional model in the Middle East and the Arab world. The initiative comes as a part of the ambitious national program for transformation to boost and protect intellectual property rights to support knowledge-based economic transformation and maintain the sustainability of research and development.
Media Contact
Company Name: Saudi Authority for Intellectual Property
Contact Person: Abdulrahman Alfarhan
Email: Send Email
City: Riyadh
Country: Saudi Arabia
Website: https://saip.gov.sa/