Evidence-Based Literacy Practices Coupled with Social-Emotional Learning Best Approach in Schools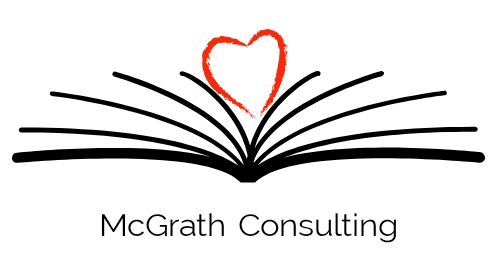 Dr. Rich McGrath, President and CEO of McGrath Consulting insisted the connection between literacy strategies with social-emotional learning (SEL) is critical to increasing student achievement in our schools. Since the pandemic, students, staff, and parents are readjusting to face-to-face instruction. Recently, 33 percent of fourth graders scored at the proficient or advanced levels on the 2022 NAEP reading assessment, down 2 percentage points from 2019. The share of proficient students also fell two points at the eighth grade level, from 33 to 31 percent. According to the National Center for Education Statistics (NCES), "More than 80% of U.S. public schools report that the pandemic has negatively impacted student behavior and socio-emotional development."
Students are struggling since the pandemic. Struggling academically and behaviorally. These two critical issues can be confronted at the same time rather than in isolation. As the pandemic continues, COVID-19 cases continue to take a toll on schools with teacher shortages and high rates of student absenteeism. Furthermore, students and school staff continue to struggle with mental health challenges, high rates of student misbehavior, and teacher concerns about lost instructional time.
According to McGrath, "To combat declining literacy proficiency and the increase of disruptive behaviors in the classroom, we need to become more cognizant of integrating evidence-based literacy strategies with SEL. We need to begin by studying and implementing what has proven to work in accelerating achievement and improving classroom engagement and relationships with students. Both can and should be accomplished at the same time."
About McGrath Consulting
Rich McGrath, Ed.D., President and CEO of McGrath Consulting, has been an important change agent in education for more than 35 years as a teacher, principal, and curriculum consultant. Using evidence-based practices, he is well-versed in schoolwide literacy improvement efforts. McGrath's current initiative embeds Social-Emotional Learning (SEL) within evidence-based literacy strategies.
Connect with McGrath on LinkedIn or follow on Twitter at @drrichmcgrath. Contact McGrath at [email protected]
Media Contact
Company Name: McGrath Consulting Corporation
Contact Person: Rich McGrath
Email: Send Email
Phone: 3193257396
Country: United States
Website: drrichmcgrath.com