This Mexican Teen Racer Is On His Way To Taking Over The Formula Racing World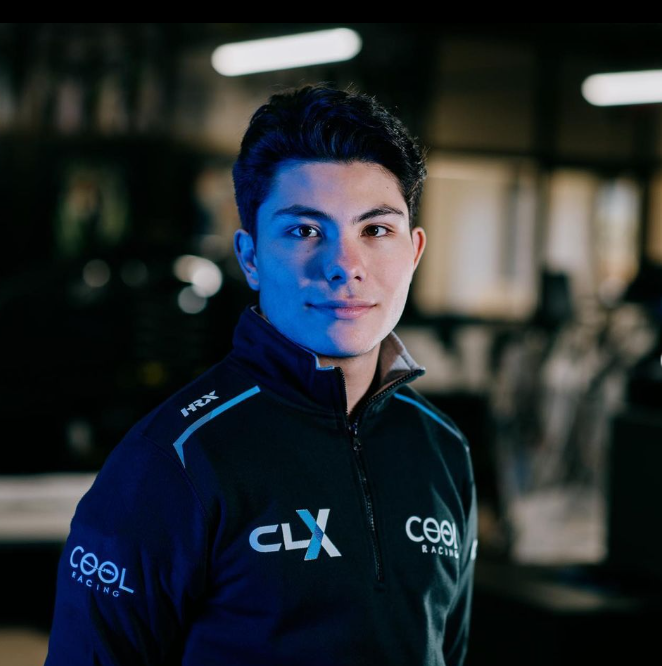 Alex Garcia from Mexico is climbing his way up to the Formula 1 racing circuit with the target of becoming the World No. 1 in Formula Racing
Alex Garcia has become a known name in the Formula racing circuit recently. He is a Mexican racing driver competing in the Euroformula Open Championship and is part of Team Motopark. He debuted his racing career in the 2018-2019 NACAM Formula 3 Championship, where he came in at 5th position in the overall standings. The constant pace of his growth and his everlasting hunger to reach the top makes him worthy of being on the lookout for!
After his debut in the 2018-2019 NACAM Formula 3 Championship, where he came in at 5th position in the overall standings, he competed in the F4 Spanish Championship with Global Racing Service, where he came 22nd in the overall standings. He switched to Campos Racing for the 2021 season, where he finished 24th. The following year, in 2022, García competed in the Euroformula Open Championship with Team Motopark. He scored a podium at Monza and ended up seventh in the overall standings, behind his teammates Ollie Goethe and Frederick Lubin.
In the 3-day post-season test of the 2022 FIA Formula 3 Championship, García drove for Jenzer Motorsport, teaming up with some fellow rookies, including Nikita Bedrin and Taylor Barnard.
FIA Formula 3, also called FIA F3, is an open-wheel racing car category for junior drivers. No global championship exists, but individual nations or regions host their championships in compliance with a universal set of rules and specifications. This category was created by the Federation Internationale de l'Automobile (FIA), the international sanctioning and administrative body for motorsport, as an entry-level category for young drivers, bridging the gap between karting and Formula 3.
Kart racing or karting is a road-racing variant of motorsport with open-wheel, four-wheeled vehicles known as go-karts or shifter karts. They are usually raced on scaled-down circuits, although some professional kart races are also held on full-size motorsport circuits. F1, F2, and F3 are all Formula motorsport racing leagues. While F3 is the high-end of junior racing, F2 is a little more intense. The drivers in the F2 racing circuit are on their way out of amateur and into the pro status. F1 is the highest league of the three, with the most intensity, the highest speeds, and the best drivers, with significant budgets involved. Formula racing is very expensive and highly competitive. The F1 racers compete in open-wheeled, single-driver cars around some of the most dangerous racing tracks in the world at some of the fastest speeds possible in motorsport.
"I'm gonna work hard and put my full focus on achieving great results. I'd like to thank my sponsors, family, and management as without all of them I wouldn't be able to do what I love the most." – Alex Garcia
Alex Garcia is the second driver confirmed for the 2022 Euroformula grid after Christian Mansell, who will race for Motopark's Japanese offshoot CryptoTower Racing Team. Other drivers to have regularly tested with the two teams over winter include ADAC F4 race-winner Vlad Lomko and GB3 racer Frederick Lubin, and both are eyeing Euroformula seats. Garcia was the National vice-champion in karting and racing in Formula 3.
Media Contact
Company Name: HYPE PR
Email: Send Email
Country: United States
Website: www.hypekoolar.com