Author's Tranquility Press Publishes Touched by a Canyon by Sue Hiser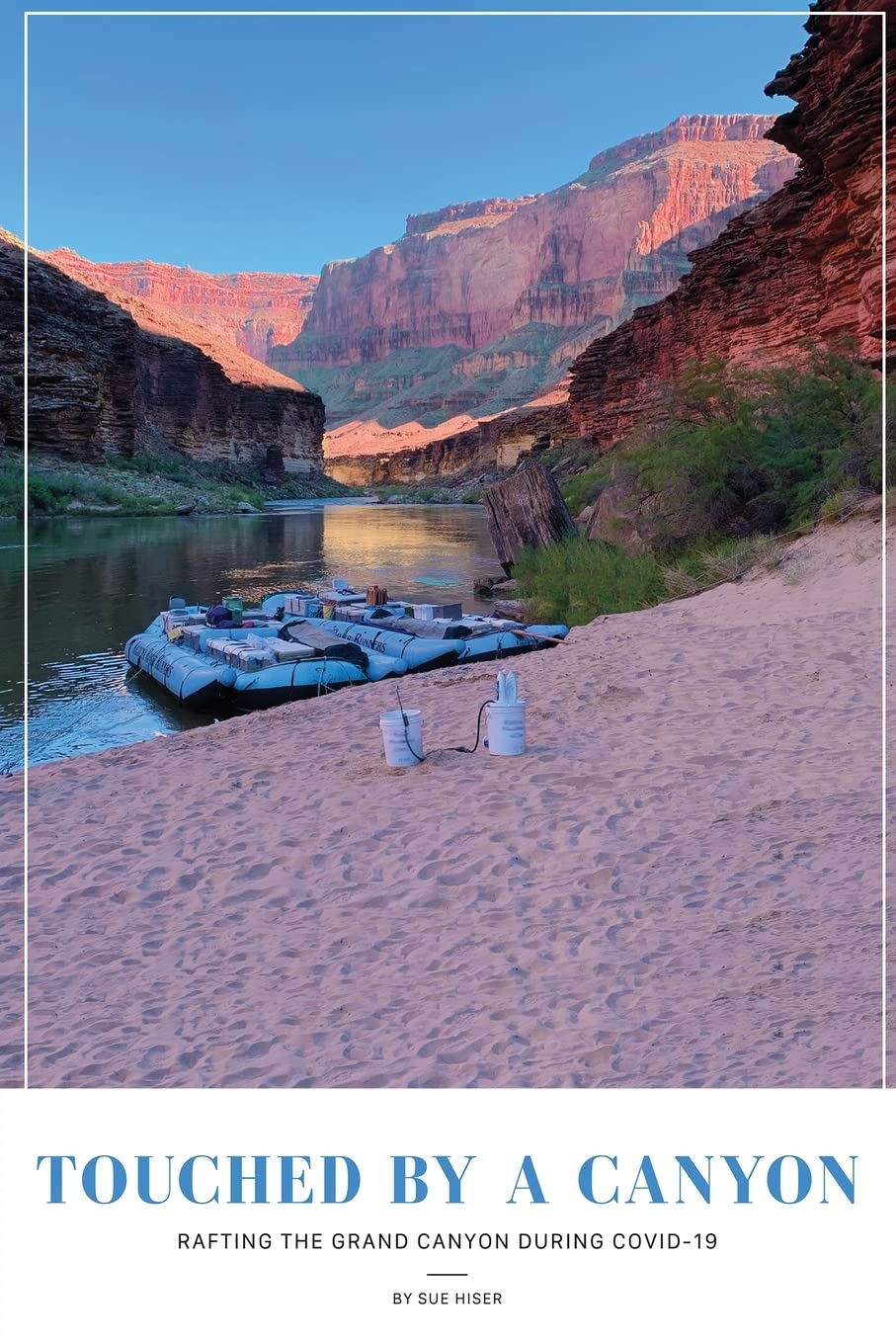 Travel enthusiast writer and certified life coach, Sue Hiser, releases "Touched by a Canyon: Rafting the Grand Canyon During COVID" a travel memoir about a white-water rafting trip during a pandemic
Talented writer and life coach, Sue Hiser, is delivering an amazing experience to readers and lovers of adventure as she shares the exceptional journey of taking a trip down the Colorado River through the Grand Canyon in the midst of COVID-19 with no vaccinations and limited protocols in her book titled Touched by a Canyon: Rafting the Grand Canyon During COVID. The book is published by leading media and publicity agency, Author's Tranquility Press and Touched by a Canyon has been receiving lots of accolades since its release.
"A fun enjoyable read! I enjoyed this book immensely! It gives insight into not only the ins and outs of taking a rafting trip down the Colorado, but also on the pandemic and the way it changed everything in 2020. I enjoyed the author's humor and learning how the trip made such a mark on her." – River Rat.
The Covid-19 pandemic disrupted normalcy across the globe leading to the implementation of several measures, including restrictions on activities, to curb the spread of the virus. However, the health crisis did not stop some daring individuals from trying out new things and enjoying Mother Nature, as seen in Sue's Touched by a Canyon.
Touched by a Canyon chronicles how Sue spent 8 days and 7 nights on a white-water rafting trip and her experience with the river, the sand, the heat, and the insights, sharing detail with readers. The book narrates the experience of 19 guests, 2 guides, and 2 assistants as they literally escape isolation. What would you have done? You can journal your responses in the book.
Touched by a Canyon: Rafting the Grand Canyon During COVID is currently available on Amazon in Kindle and paperback formats for readers across the globe.
For further information about Touched by a Canyon and other books published and promoted by Author's Tranquility Press, visit – www.authorstranquilitypress.com.
About Author's Tranquility Press
Author's Tranquility Press is a top publicity agency known for delivering innovative solutions designed to help writers across genres to reach a wider audience. The company combines the use of the latest technologies and the expertise and diverse experience of the team to provide quality, relatable content to as many people as possible, irrespective of their location across the globe.
Media Contact
Company Name: Author's Tranquility Press
Contact Person: Patricia Adams, Marketing Supervisor
Email: Send Email
Phone: (866) 411-8655
Address:239 Richmond Dr
City: Hiram
State: Georgia, 30141
Country: United States
Website: www.authorstranquilitypress.com