Green Energy Gadgets LLC Launches the Revolutionary Solis-X Solar Rechargeable on Indiegogo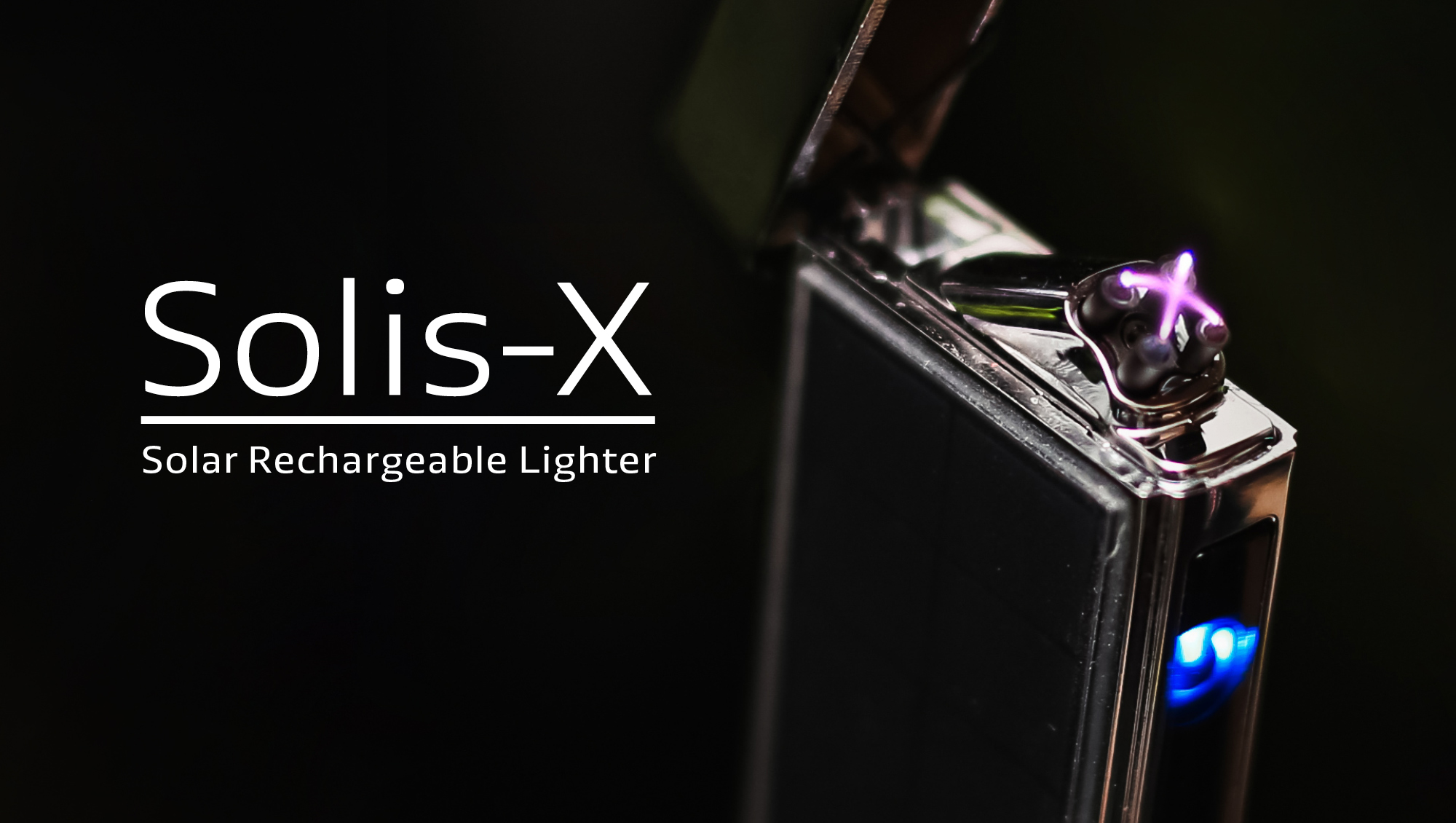 Innovative young company, Green Energy Gadgets LLC, announces the launch of a crowdfunding Indiegogo campaign for Solis-X, the first-of-its-kind solar rechargeable lighter
The team of forward-thinking entrepreneurs at Green Energy Gadgets LLC, the US branch of EU-based startup, ZED Q, recently introduced Solis-X, a solar rechargeable lighter designed to take away the stress of worrying about an empty lighter. In a related development, Green Energy Gadgets has launched a campaign on Indiegogo, as part of the goal of delivering renewable energy products to all categories of customers.
According to a report published by Grand View Research, the value of the global pocket lighter market size stood at $6.08 billion in 2021, with a projection that it will hit $7.43 billion by 2028, as more manufacturers deliver products to enable customers to enjoy the versatility of pocket lighters. One of the major challenges faced by users of lighters is the inability to use the device, usually due to the lack of fuel. However, Green Energy Gadgets LLC aims to solve this problem while providing an environmentally friendly option as the company introduces the Solis-X rechargeable lighter.
Solis-X is made of aluminum, with a built-in solar panel and 10 years life expectancy. It offers a combination of convenience, user-friendliness, and cost-efficiency, using solar energy and electricity to charge and ensuring its usage for years as opposed to plastic lighters that become useless after a few weeks and subsequently end up in trash or nature to pollute the environment. Features of Solis-X include a 10-second flame duration, windproof, easy lighting, and custom engraving for interested users. Solis-X comes in four colors, with the battery built to deliver between 15 and 25 lights if charged in sunlight for at least 2 hours. The rechargeable lighter is portable and ideal for indoor use as well as outdoor activities, such as camping, hiking, fishing, and emergencies.
Green Energy Gadgets LLC has announced plans to begin the mass production of Solis-X in December, with shipping and fulfillment of rewards to campaign backers to commence in May 2023.
To learn more about Solis-X and to be a part of the green revolution as championed by the team at Green Energy Gadgets LLC, visit Indiegogo campaign – https://igg.me/at/Solis-X-Solar-Rechargeable-Lighter/x/11617560#/. Solis-X can also be found across social media, including Facebook and Twitter
Media Contact
Company Name: Green Energy Gadgets
Contact Person: Davor
Email: Send Email
Country: United States
Website: https://linktr.ee/solis_x