Turn anything hollow into a speaker with the F8 Bone Conduction Wireless Speaker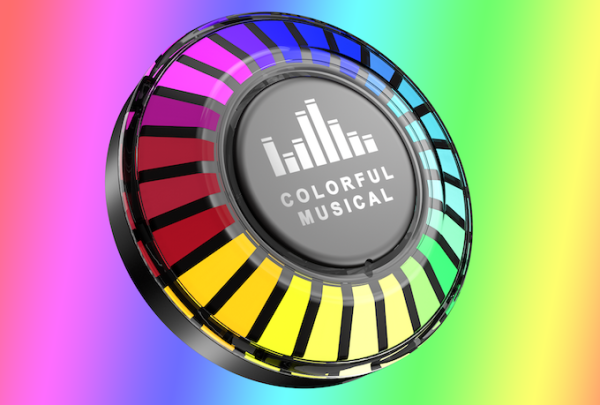 F8, a leading home gadget company that helps its clients enjoy a simple, comfortable life, is introducing its latest product, the F8 Lightest Bone Conduction Wireless Speaker, with a Colorful changing lighting effect.
Mobile devices have limited external speakers to enjoy music without headphones. Even at top volume, it might be enough to satisfy anyone within a 5-foot radius as a temporary listen. But it certainly doesn't deliver any serious audio fidelity or scope. Rather than toting around prominent portable Bluetooth speakers to handle those types of listening situations, a nimble little trooper like the F8 Bone Conduction Wireless Speaker can be a far less intrusive and far more impactful alternative.
Simplified for the layman, Bone conduction technology transmits sound waves through the bones in a user's skull instead of their ear canal. When used, the bones in a user's skull will vibrate to amplify the sound waves, allowing users to listen to device audio while keeping their ears free.
The F8 bone conduction wireless speaker uses bone conduction technology and dynamic acoustic technology to convert sound into mechanical vibrations of different frequencies, taking advantage of the effects of different materials in which it is placed and used. Its vibrations produce a genuinely original, variable, and customizable collection of sounds through self-vibration.
The F8 bone conduction wireless speakers are the smallest and most versatile in the world, giving users a different but always spectacular sound experience anywhere, in any environment. Despite its miniature size, the F8 boasts power and quality that belies its size. This quality is complemented by an eye-catching variety of RGB lighting effects.
In addition to its stunning design, the F8 Bone Conduction Wireless Speaker is also very compact. Its diameter is only 31 mm, and its weight is only 48 grams, which is slightly larger than a coin. "Our wireless speaker is like a hummingbird, small but powerful. It delivers high volume, 4 to 5 times louder than regular phone speakers, up to 115 decibels, and lets you personalize the sound quality. You can keep it in your purse, pocket, or even hang it around your neck in a necklace or keychain", said the founder of F8.
"It's something you've never seen before. Our wireless speakers use bone conduction technology to give you a DIY custom sound experience. You can test and enjoy different sounds – almost like using different instruments. Placing it on different surfaces such as glasses, guitars, kraft paper boxes, plastic storage boxes, photo frames, sports headphones, and even dashboards will give you a variety of sound effects," he said.
To get a in-depth look at the fascinating F8 Bone Conduction Wireless Speaker, check out the company's page on Kickstarter.
Media Contact
Company Name: F8
Contact Person: Britney
Email: Send Email
Country: China
Website: https://www.kickstarter.com/projects/f8speaker/f8-the-lightest-bone-conduction-wireless-speaker?ref=aapgf2&token=5d6dc008