Yuan Biotech: A new breakthrough in the feeding of newborns' formula
Mother's milk is internationally recognized as the most ideal natural food for newborns. More than half of the families all around the world choose newborn formula instead of mother's feeding. However, there is a huge difference between newborn formula and mother's milk. The differences mainly comes from the types and absorption rates of nutrients and the membrane structure of milk fat globules.
Therefore, around 30% of newborns currently have intestinal problems or even worse menace. In the past 10 years, scientific researchers have tried to explore new ways to solve this problem in the field of nutrient addition and simulation of milk fat globule membrane.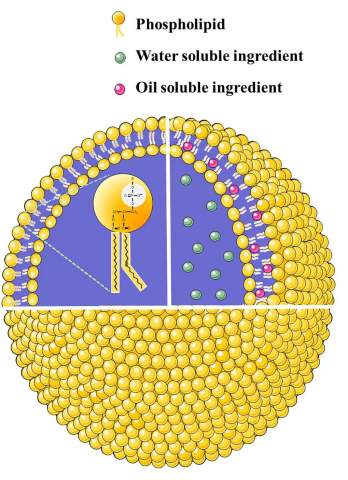 Figure 1 Microstructure of liposomes
Recently, we received some inspiring new information from a team of Asian researchers in the Far East. Weining Cui and Xiankang Xu in ZJGSU and their team under the guidance of Dr. Liu have successfully developed the product YUAN-1.YUAN-1 is a liposomal delivery system that can simultaneously carry both DHA and lactoferrin, and it has a similar structure of mother's milk fat globule. Compared to DHA and lactoferrin, liposomal DHA absorption rate increases 2.1 times and liposomal lactoferrin absorption rate increases 2.3 folds.
IAFoST and UMass experts have approved their technology that can mimic mother's milk fat globule and multi-deliver nutrients specific for newborn. We believe that Yuan Biotech will be a unique company to supply a better nutrient delivery system for newborn food in the future, and even might promote the newborn formula to be closer to mother's milk.
Media Contact
Company Name: Lingrong Culture
Contact Person: Wang Yurong
Email: Send Email
Phone: 2134007851
Address:3185 Wilshire blvd
City: Los Angeles
State: CA
Country: United States
Website: www.lingrongculture.com