Losing a "Baby Tooth" Prematurely Can Cause Future Problems
Every parent knows that each child will have two sets of teeth – "baby teeth" and permanent teeth. The age at which baby teeth loosen and fall out naturally differs from child to child. When a baby tooth falls out a permanent tooth starts showing rapidly to replace the gap.
There are instances, however, where baby teeth fall out prematurely, either from diseases such as infection, tooth decay, or even accidents where a child gets hit in the face or falls on their face.
This premature loss does not mean a permanent tooth immediately grows. Instead, a gap is left, which can cause other baby teeth or existing permanent teeth to shift. The only answer to alleviating this is by using spacers to fill in the gaps while a permanent tooth awaits its appearance.
Shifting of teeth due to premature spacing causes bite problems, along with the misalignment of permanent teeth which can lead to eventually needing tooth straightening via other appliances. Tooth decay can also occur as food gets trapped in the spaces.
Desert Kids Dental, located in Las Vegas, is an expert dental practice that specializes in all types of space maintenance appliances. Sizes and shapes are extensive and will be made specifically for each child, using the latest technology in either alginate impressions or digital imaging.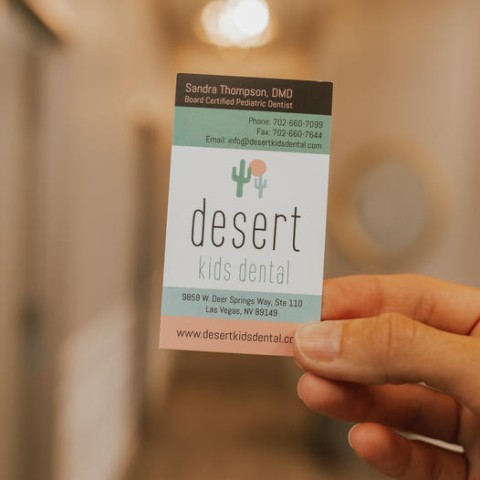 Proudly serving Providence, Sky Canyon, Centennial Hills, and the surrounding Las Vegas, NV area, the specialists at Desert Kids Dental provide quick and affordable services, as teeth shift quickly once the premature loss of a baby tooth occurs.
Some of the space maintainers are cemented in place while others are removable, and a full consultation occurs with follow-up on the effectiveness of the space maintainers, as well as compliance with the treatment plan.
Space maintainers are called prosthetics and are not painful. However, children can be upset and leery of any dental work so the staff at Desert Kids Dental is trained to make every child as comfortable as possible.
None of the procedures or appliances are invasive, but children can be nervous when facing new equipment and strangers peering into their mouths. This is only done to ensure the best space maintenance prosthetic for each need and the staff adore children and seek to make children relax as much as possible.
Tooth decay is the number one childhood disease, and the loss of a baby tooth too soon can cause decay. A set of pearly white and well-placed permanent teeth is possible if using space maintainers from Desert Kids Dental should a baby tooth be lost prematurely.
Dental care early in childhood should always be a priority for parents, especially if a baby tooth is lost before the permanent tooth is ready to begin its appearance. Desert Kids Dental should be contacted ASAP once a baby tooth is lost before it should be.
About Desert Kids Dental
These kids dental specialists in Las Vegas, service Providence, Sky Canyon, and Centennial Hills, NV. The space maintainers for children are the latest in technologically advanced dentistry when a child loses a baby tooth prematurely. There is an email, a chat form, an online form a phone, and an email. Hours are listed as are the different types of spacers available on the website. Online bill pay is available.
Media Contact
Company Name: Desert Kids Dental
Contact Person: Media Relations
Email: Send Email
Phone: 702-660-7099
Address:9859 W Deer Springs Way STE 110
City: Las Vegas
State: NV 89149
Country: United States
Website: https://www.desertkidsdental.com/