DJ Fever Boss empowers and raises the Temperature in his community through dance, music, and culture
Neville Peterson, aka DJ Fever Boss, was born and raised in the Bronx, New York August 20, 1997. He has been a leading figure in his community through neighborhood activities, school, music, social events, and social media. DJ Fever Boss has been active on the party scene from the tender age of five years old. In DJ Fever Boss' life, music has always been deeply rooted within him as he visited the Island of Jamaica many times as a juvenile, where his love for music grew. Growing up in the Bronx (the birthplace of Hip Hop) only strengthened his connection to music and encouraged him to stay creative and innovative.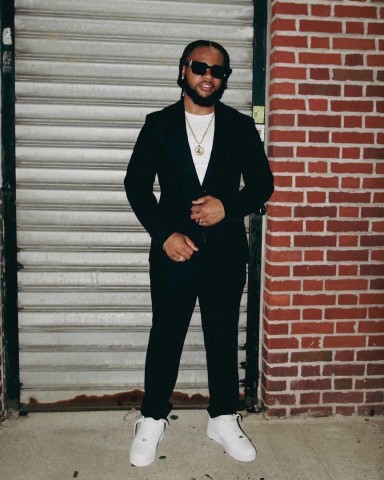 He quickly saw recognition from his family, community, and classmates as he would consistently win dance competitions at birthday parties and win prizes such as bicycles, scooters, and money. In 2004, DJ Fever Boss had his first performance at the Apollo Theater and followed it with multiple reggae festivals throughout 2005 up until 2009. By the time he was nine years old, he had performed at Irie Jamboree Roy Wilkins Park in Queens, New York, and Westchester County Center in White Plains, New York, for crowds as big as five hundred to one thousand people.
In 2010 DJ Fever Boss started his entrepreneurship journey at the age of thirteen by creating and hosting very successful backyard parties. By the beginning of freshman year in high school, he would frequently rent out social halls having teen night events. In his junior year of high school, he took a break from having events and became a DJ in 2014. After graduating from Mount Saint Michael Academy high school in 2015, he went to Borough Of Manhattan Community, where his influence grew larger. In 2016, he re-emerged on the party scene when he kept a party called FEVER, which inspired him to rebrand himself as DJ Fever Boss. Before this name change, he was known as TJ Notnice. This event would spark partnerships and business opportunities and also stamp Fever as a force to be reckoned with in the music scene. DJ Fever Boss would continue to DJ at venues throughout New York City, New Jersey, Virginia, Canada, and Jamaica while attending the Borough of Manhattan Community College and John Jay College of Criminal Justice. In 2019 he went on an official Jamaica Tour where he performed at various events across the island for the first time.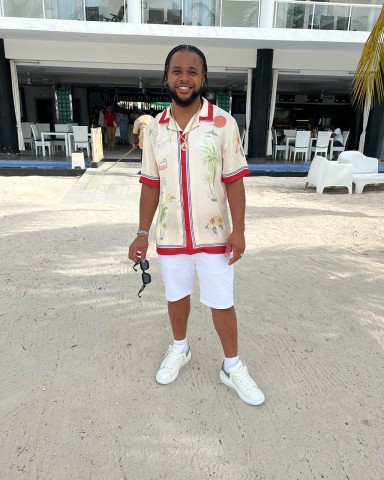 In early 2020 when the pandemic occurred, it caused DJ Fever Boss to take a break from being a DJ and dancing due to everything being closed and all events being postponed. While having to suppress most of his creativity and his love for performing in public, DJ Fever Boss continued to prosper and elevate his personal development by connecting with his audience on social media and doing private outdoor events during the pandemic.
As the world started to open back up, Fever Boss created the "Temperature Squeeze Di Breast Dance", which motivated people of all ages through social media to get up, dance, and embrace their creativity through music. Today, DJ Fever Boss's social media relevance has over 1 million views on TikTok and Instagram. He is currently open for bookings locally and internationally for events such as celebrations, clubs, concerts, fashion shows, festivals, private parties, weddings, baby showers and much more!
He has performed at many different venues around the world, such as Margarita Ville Ocho Rios Jamaica, Riu hotel Montego Bay Jamaica, Dazzles Lounge Mount Vernon, NY, Jimmys NYC Manhattan NY, Last Stop Bar & Grill Bronx NY, Garage Night Club Bronx NY, UG Powered by Ultimate grill Bronx NY, Code Red Restaurant & Lounge Bronx NY, White Eagle Club Bridgeport CT, John jay College Manhattan NY, Albany University Albany NY, Mingles Ultra Lounge Bronx NY, Classic Lounge Toronto Canada, Smile Jamaica Television Show, Albany Capital Center Albany NY, Coney Island Amphitheater Brooklyn NY, and Coney Island Art Wall Brooklyn NY along with many others.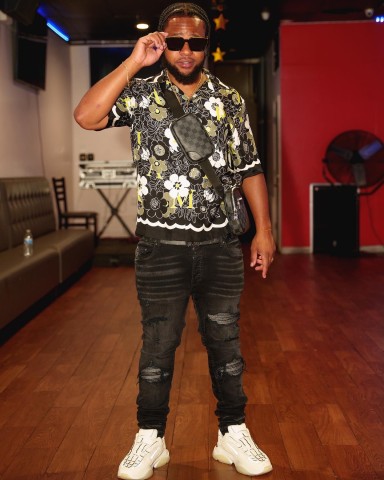 DJ Fever Boss can be found on TikTok @FeverBoss_ and Instagram, YouTube, Soundcloud, Audiomack, and Facebook via @FeverBoss.
For all inquiries, contact him at [email protected].
Media Contact
Company Name: Jersey Media
Contact Person: Joe Fucarino
Email: Send Email
Country: United States
Website: http://jersey-media.com/