Local Consultant Leonard Tshitenge offers a unique concept of Diversity, Equity, Consulting
Consultant Leonard Tshitenge: M.S Psychology; Psy. D. doctoral candidate, Leadership Psychology – Offers a Unique Concept of Diversity, Equity, Consulting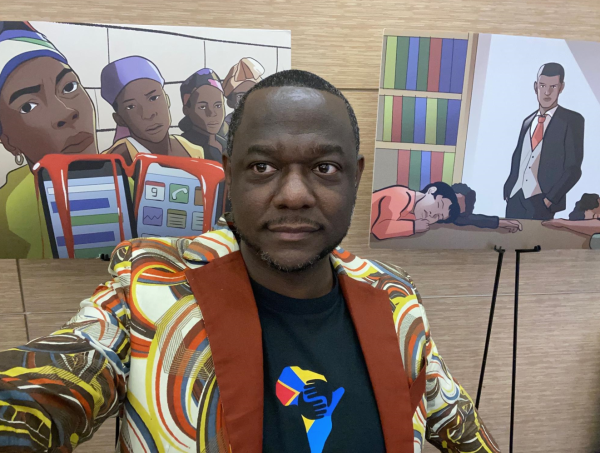 Leonard Tshitenge has a unique concept of Diversity, equity, and inclusion consulting in this 21st Century. He frames his diverse areas of interest and background into this framework:
The use of artistic approaches and creative consulting to advance the causes of social justice, human rights, inclusion, and racial equity, in addition to building community, and offering staff development while investigating social determinants of mental health.
This is why the name of his consulting practice provides a clear image of what his consulting practice is about – Consciously Exposed Consulting.
His consulting experience has mainly focused on themes of Diversity, Equity, Inclusion, and Marginalization because these areas impact countless communities and people in several profound ways. For example:
The pervasiveness of racial coding in the United States, including in Corporate America, where professionals of color face unwelcome organizational cultures, microaggressions, racism, and lack of representation
Human Rights violations impact marginalized communities in Boston, across Africa, and the Massachusetts African Diaspora community. In contrast, Intersectionality issues affect diverse staff in a multicultural workforce – Many companies missed the mark and lumped all black professionals into one category while forgetting that Black is not a monolith – (Individuals from the Caribbean, the continent of Africa, and from America all having various culture and traditions.)
And for Leonard, the fundamental question becomes, how do organizations that want to be inclusive recognize and celebrate these cultural nuances while fostering corporate social responsibility? After all is said and done, Holistic Diversity increases profitability, healthy organizational culture, and authentic leadership gives you a competitive advantage. Feel free to elaborate and think with Leonard. His initial telephone or remote consultation is free.
For information: http://www.consciously-exposed.com or send an email to [email protected] or call 857-352-4390
Media Contact
Company Name: Consciously Exposed
Contact Person: Leonard Tshitenge
Email: Send Email
Phone: 857-352-4390
City: Boston
State: MA
Country: United States
Website: www.consciously-exposed.com