Seal of legitimacy and trust in the world of cryptocurrencies for CEO and Investor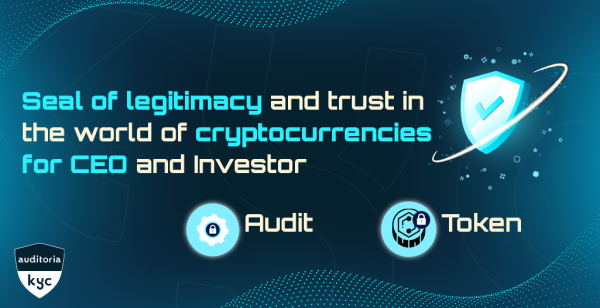 Legitimik stands out for bringing cryptocurrency investors legitimacy and trust by investing in validated and certified cryptocurrencies through rigorous processes defined for KYC attribution and Contract Audit through:
– Authenticity of CEO and project team documents;
– Validation of documents;
– Team interview;
– National and international background research on project team;
– On-site verification of addresses submitted (national scope);
– Contract auditing, identifying fees, portfolios, and mainly validation of each line of existing code;
– Storage of the entire validation and auditing process in a safe place, protected by rigorous security protocols.
The LEGTIMIK seal will attribute to the certified projects and tokens;
– Credibility (national and international) for the project;
– Support from the community in publicizing and investing in the project;
– Disclosure of the "Bula do contrato" containing the audit report formatted in a language for laymen in programming.
– If the CEO of the project intentionally harms the community and investors, Legitimik will make available to interested parties, the CEO's personal data;
– Site will make available information about KYC and audited projects (history and audit note);
– Site will make available the names of disqualified projects and the respective reasons;
– Our paralegal team will provide support to the community in collecting information and data to be forwarded to partner lawyers for legal guidance (procedural costs and fees should be dealt directly with lawyers).
Regarding the token's sustainability, 10% of the payment of the services contracted with Legitimk (KYC and Auditing) will be paid in tokens and burned in the chart.
Maria José Leite – CEO of the project, graduated in mathematics, lawyer, has over 40 years dedicated to IT area, 34 of which dedicated to systems development, systems auditing in large financial institutions located in Brazil, commands an experienced and dedicated team.
.Legitimik – KYC and Auditing more complete of the cryptocurrency market.
Media Contact
Company Name: Legitimik
Email: Send Email
Country: Brazil
Website: https://legitimik.com/