Vanessa Bright of Soul Emotive – Pioneer of a New Genre called "Free Soul"
Vanessa Bright – Up and Coming UK Soul Artist
Hailing from Manchester, Vanessa Bright is an up and coming progressive soul singer and songwriter who has a penchant for writing infectious music and relatable narratives. Currently, she lives in Bristol, UK and works under her own company Soul Emotive. Other than that she is also a Miss/Mrs Africa UK finalist in 2022. She has the intention to inspire and empower women and young females to take pride in themselves.
Bright has spent most of her childhood around music but she did not embark on her own musical journey until later in life due to the strict academic expectations of her father. Though Vanessa was working in Information Technology after a while she could not contain her passion and decided to pursue music. This passion compelled her to write her first track "Movin' On". (Also the name of her album).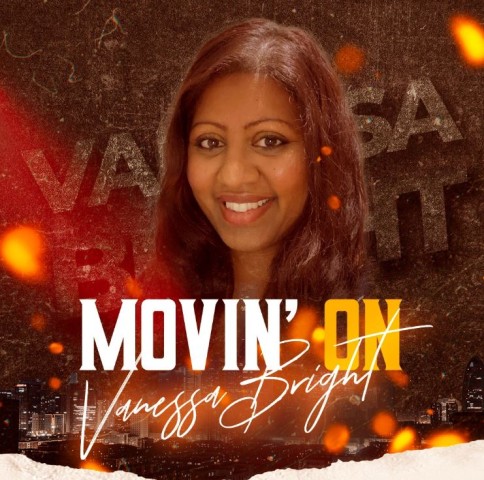 Although Vanessa just started her music career because of her talent, the individual has already managed to slowly amass a loyal following. She has worked with jazz-funk legend Tom Browne on their soulful smooth track "Keep Your Spirits High" as well as Shakatak's Jill Saward requesting to add vocals to her existing track "Movin' On". She sparked the interest of RNB star Ne-yo, when he selected her track "Get Gone for his "Stay Lit" mixtape.
Soon after Vanessa started her music career, she realized that through music she is able to connect to people and that is when everything changed for her and she finally embarked on her career as a full-fledged performer. Vanessa Bright is greatly influenced by real life, which adds depth into her music and allows her to invoke strong emotions in people.
Apart from invoking emotions, Bright also seems to have a unique innate competency to ingeniously present music in multiple styles, all while maintaining a consistent brand, one of the factors that make this artist one to keep an eye out for.
So, if you also love music that touches your soul and the kind of music that can make you feel heard, then go ahead and listen to Vanessa Bright's album.
Media Contact
Company Name: Vanessa Bright of Soul Emotive
Contact Person: Vanessa Bright
Email: Send Email
Phone: +447818566278
Country: United Kingdom
Website: https://www.vanessabright.co.uk/