Vspagy makes the creation of marketing videos seamless and hassle-free
Vspagy is a prominent brand that combines data and video with interactivity to develop highly personalized interactive conversational videos. They help enterprises to create unique videos, which are tailor made for every customer. These PERSONALIZE VIDEOS feature innovative and attractive storytelling that helps establish a dialog with customers. Vspagy's state-of-the-art personalized interactive video platform enables the brand to create and publish millions of conversational videos in a single click.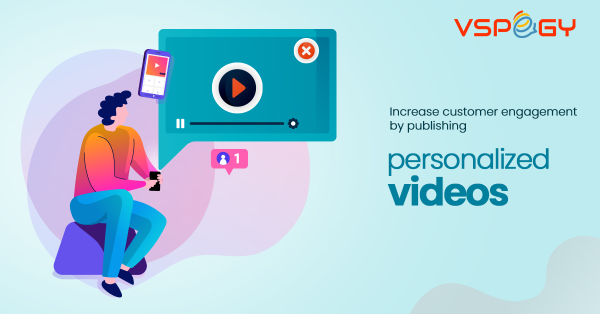 With Vspagy, creating and publishing personalized sales videos is effortless. These videos go a long way in enabling brands to make a positive emotional connection with the customers and ultimately emerge as customer experience leaders. Through the Vspagy platform, one can create personalized videos in advance, which means that the relevant data is set within the video. The videos can also be set up and rendered offline, and it does not require the user's internet bandwidth. Personalized videos created through Vspagy are stored in MP4 format and can be played on any native player.
In addition to videos, even personalized Gifs and Banners can be created via Vspagy. Both content formats are highly effective in grabbing the viewers' attention. A visual story told in GIF form is highly compelling and engaging and hence is perfect for explaining scientific or technical concepts. On the other hand, the personalized banner can be used for elevating re-targeting efforts.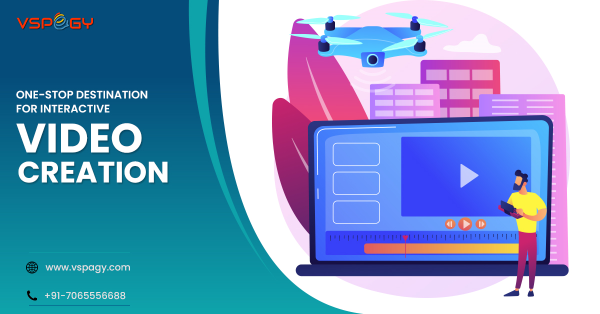 Brands can always make their marketing content stand out on social media with GIFs. There are good odds that viewers might watch GIFs and share the ones they find interesting. Personalized GIFs, Videos, and banners are all perfect for email marketing. They can spice up email designs and improve open rates by 35%. Call-To-Action is more likely to get noticed with GIFs and videos than simple text.
With Vspagy, production of marketing video is hassle-free for brands of any type and size. One would not require any special equipment or expertise to create videos through Vspagy platform. The video editor of Vspagy has several easy-to-use features..Users can pick any of their video templates and modify them as needed.
Contact Vspagy at +91-120-4121301.
About the company:
Vspagy is a next generation tech-initiative of Acadian Technologies. It is a conversational video messaging platform, bringing paradigm shift in the enterprise communication space. Acadian Technologies was founded in March 2019. Its flagship product Vspagy was launched in July 2019. This company on boarded its first enterprise customer in October 2019, and today they cater to more than80 large enterprises.
For more information please visit our website https://vspagy.in.
Media Contact
Company Name: Vspagy
Contact Person: Media Relations
Email: Send Email
Phone: +91-120-4121301
Address:Acadian Technologies Pvt. Ltd. 403, Cedar-2, Gulmohar Enclave
City: Ghaziabad
State: Uttar Pradesh – 201001
Country: India
Website: https://vspagy.in/