IMA360 Has Been Providing Solutions in SaaS Niche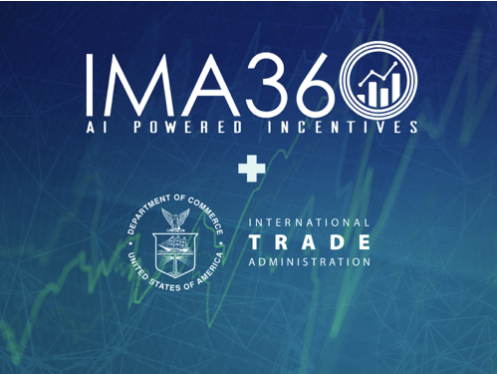 IMA360, a Texas-based software company, has partnered with the International Trade Administration (ITA) of the Department of Commerce. IMA360 has now been listed on the BSP Portal for sales channel management and back-end technology.
"As a SaaS solutions provider, we plan to help more companies maximize export revenue." said IMA360 CEO, Anuj Gupta "The era of AI-powered analytics is upon us, and we can help our clients grow their businesses exponentially by leveraging this technology."
A wide range of analytical and reporting tools are available through the IMA360 platform, including solutions for pricing, on and off-invoice adjustments, rebate programs, promotions, sales commissions, and more.
As a result of its simplicity, scalability, and performance, IMA360 offers real-time visibility into deal-specific profitability at the time of quote or contract negotiations. To ensure efficiency and clarity, IMA360 allows teams to see the same data points at the same time. The result is a full feature software suite for total price optimization and analytics.
Gupta went on to say "We are certainly glad to be working with the ITA team and believe that by working together, we can provide a lot of value. I have over twenty years experience in this field and am looking forward to sharing some of my experience in a webinar series we've been getting scheduled." In addition to strengthening U.S. industry's competitiveness, ITA promotes trade and investment and ensures fair trade through rigorous enforcement of trade laws. By enforcing trade agreements and laws rigorously, ITA promotes trade. By improving the global business environment, ITA helps U.S. organizations compete globally.
Each company faces unique challenges, so IMA360 takes the time to understand the company's data, processes, company culture, and competitive landscape and adds its secret sauce to assemble and deploy the best solutions, which results in measurable results.
Kindly visit www.IMA360.com to learn more.
Social media:
https://www.facebook.com/IMA360
https://www.linkedin.com/company/ima360/
Media Contact
Company Name: IMA360
Contact Person: Anuj Gupta, CEO
Email: Send Email
Address:600 E John W Carpenter Fwy Suite 294
City: Irving
State: TX 75062
Country: United States
Website: www.IMA360.com