Jelisa Blackwell helps people be their authentic selves through beauty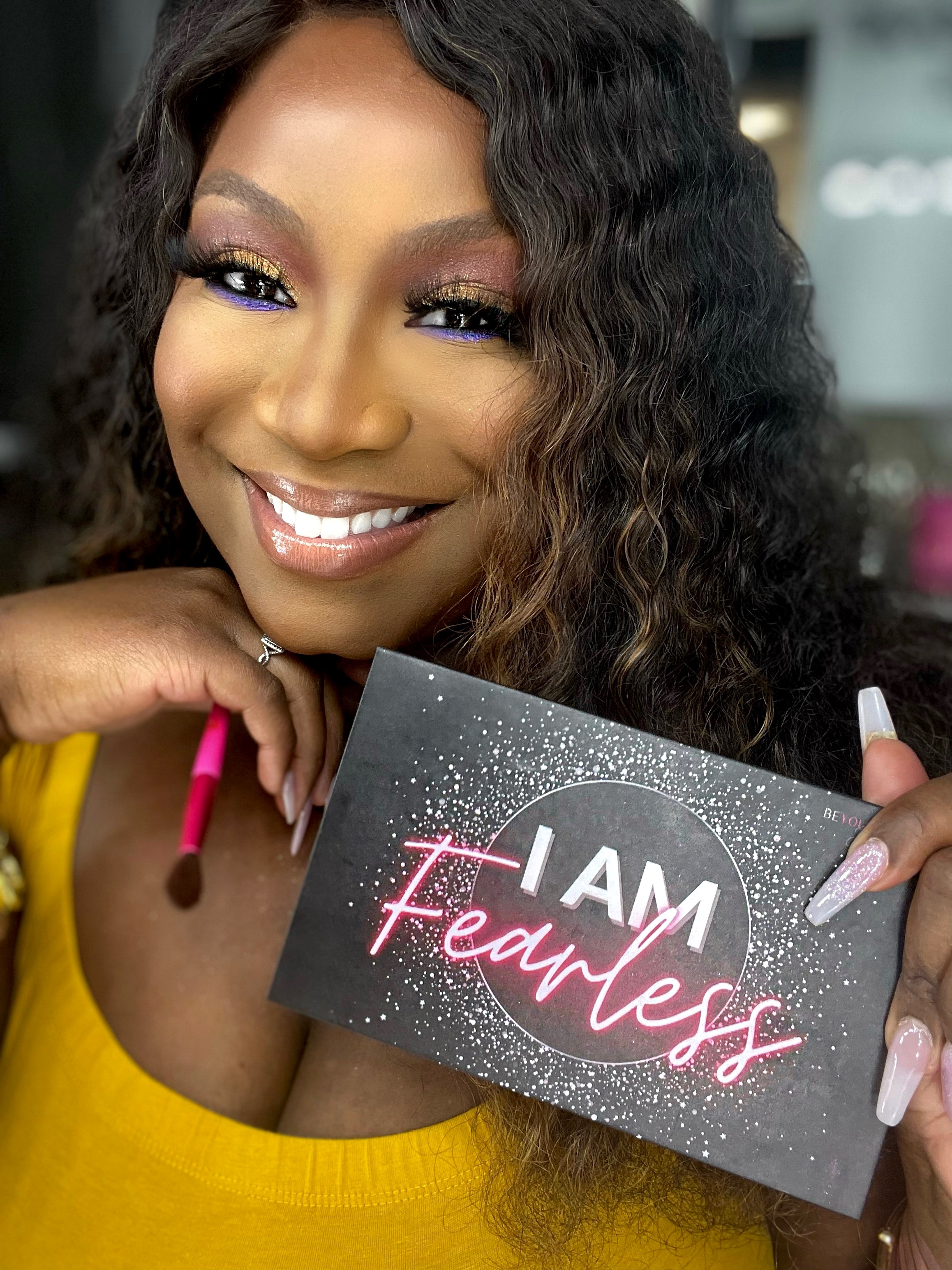 Jelisa Blackwell wears a coat of many colors. She is a professional makeup artist, Beauty educator, and the owner of Beyouty by Jelisa, a beauty brand that aims to increase self esteem and confidence for all – regardless of their race, gender, age, or ethnicity.
According to Jelisa Blackwell, good makeup artistry doesn't simply end with how you look on the outside. The way her clients feel internally is another factor that is important to her.
"I realized in college that self-expression was very important to me. I started to be my authentic self without apologies and this freedom positively changed my life. I want to be a helping hand for those who find it challenging to be their authentic selves due to the negative opinions others have placed on them," says Jelisa Blackwell.
She started her brand to make a difference in the beauty industry as she felt that there were not enough brand options that promoted education and self-affirmation. Jelisa Blackwell believes that makeup can be a great tool for self-discovery, and empowerment.
She says, "The impact that I want to have on my community and people all over the world with my brand is to help them fall in love with who they are and to see themselves the way God sees us, perfectly imperfect and worthy of love and grace."
The entrepreneur-educator chose to spell Beauty as 'Be-you-ty' for this reason. Blackwell wants people to express themselves and be their authentic self with no apologies. She thinks that all individuals are unique and need to be cherished and Beyouty by Jelisa is all about 'you' being the best version of yourself inside and out.
"There is nobody else on this planet that's like you, you're valuable, you're unique, you're worthy, and enough", says Blackwell.
Blackwell says that the journey she took to dismantle negative beliefs she was exposed to as a youth, informs her perspective of Beyouty By Jelisa and is the guiding force behind brand decisions.
"When I was younger, I was often told that I was too dark, too smart, too extra, too bougie," she adds.
It is unfortunate that standards of beauty steeped in colorism, racism and ignorance still inform the world of fashion and Beauty today. Blackwell herself had to contend with such stereotyping and discrimination. She says that is the reason why many women feel like they cannot wear certain colors, hair-styles, or clothes.
"Too black to wear pink, green, purples and neons."
It is for this reason that Beyouty by Jelisa is committed to dismantling such notions.
"I have been very intentional in creating products with bright, bold colors for women of color. It doesn't matter what shade or skin tone you are, if you want to wear it, wear it. If you want to wear all the colors of the rainbow do so if it brings a smile to your face. That's what creative expression is all about..freedom and genuine happiness," says Blackwell.
She shares that creative expression through fashion and beauty became a healing process that allowed her to express herself and she wants to share that journey with the world.
"Even talking about makeup and beauty brings back happy memories of embarking on this journey. The sense of meaning and purpose I felt through the happiness of my clients means the world to me."
"I want to spread love, compassion, and joy to every person on the planet, they deserve it." adds Blackwell.
Media Contact
Company Name: Beyoutybyjelisa
Contact Person: Jelisa Blackwell
Email: Send Email
Country: United States
Website: https://www.beyoutybyjelisa.com/